Updates from the President
Updates from President Crow provide highlights of his recent activities, major announcements and special events, as well as his recommendations of timely multimedia resources worth a closer look. Updates are posted online two weeks after they are sent to registered subscribers. To register, please submit your information at the bottom of this page.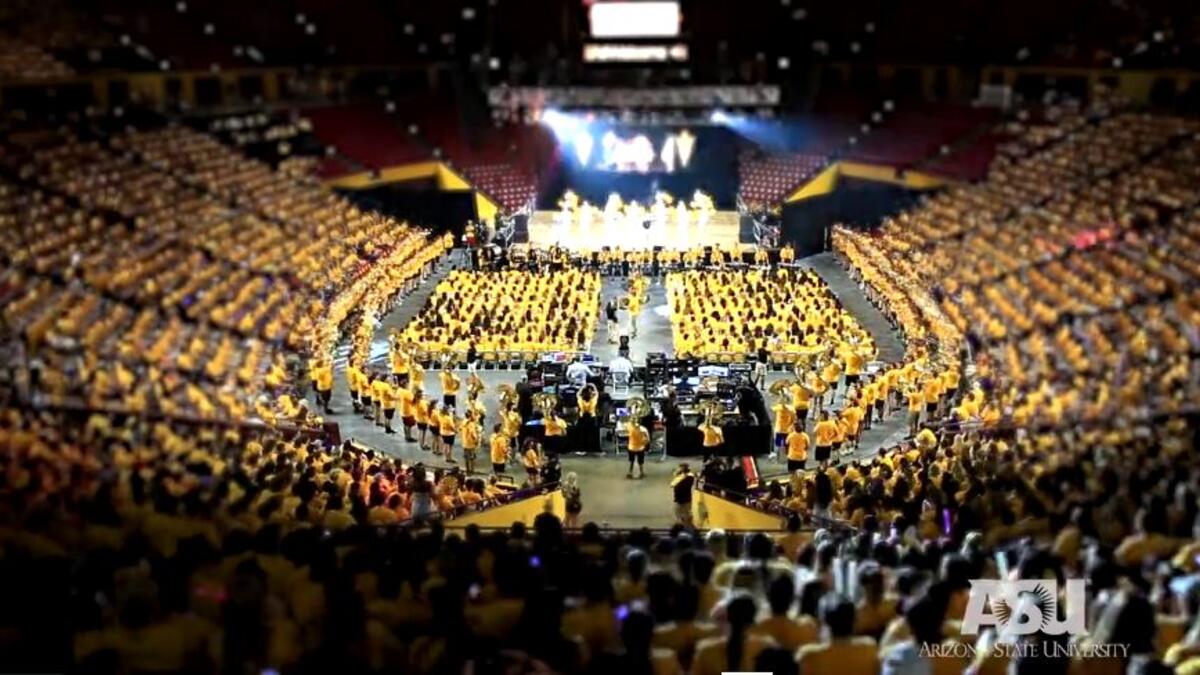 Updates from President Crow: September 1, 2016
ASU Welcomes Largest, Most Diverse Freshman Class
Beus Center for Law and Society Opens in Downtown Phoenix
ASU Enterprise Partners: A Revolutionary Model for Support
Helping Guide Innovation with the Council on Competitiveness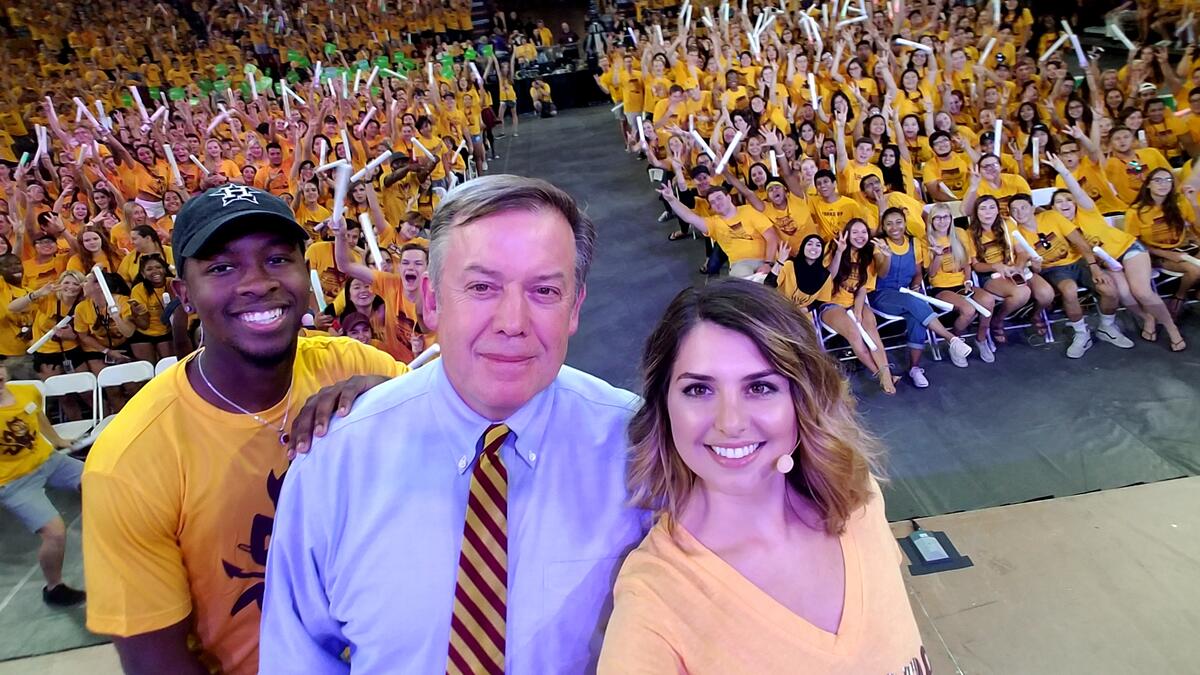 Updates from President Crow: September 1, 2017
The new Sun Devils have arrived: Meet the Class of 2021
A home for a new generation of highly skilled, tech-enabled engineers
Adidas-ASU partnership spawns pilot scholarship program
Arizona congressional delegation assists ASU cybersecurity dialogue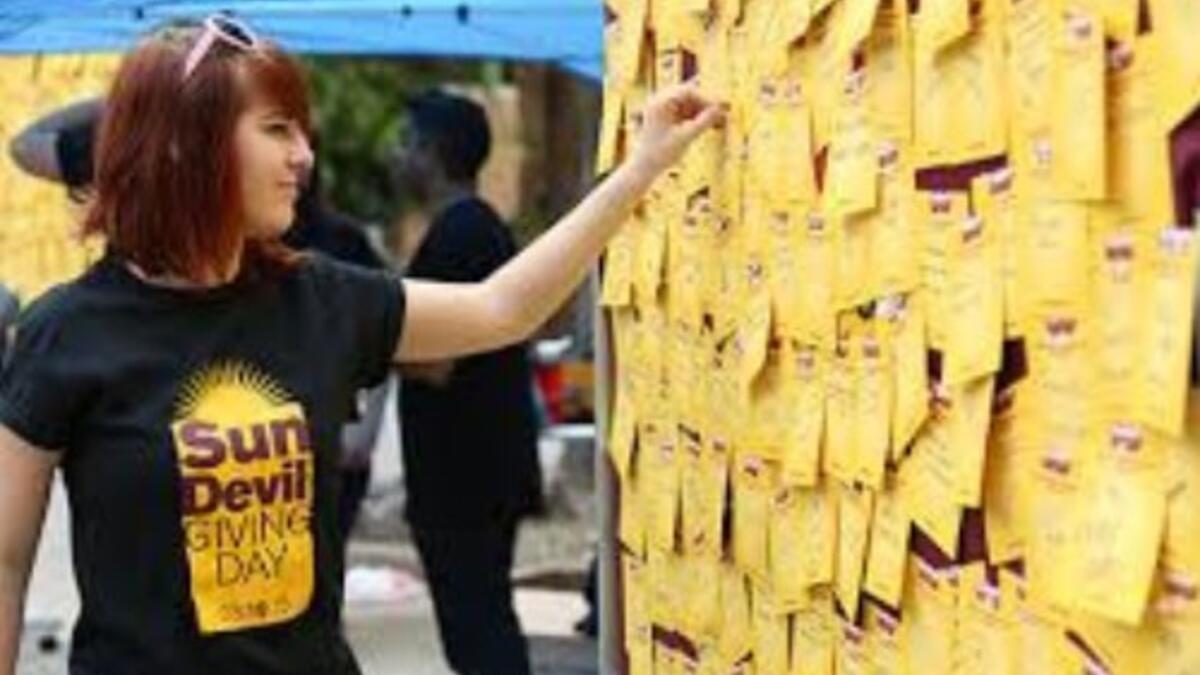 Updates from President Crow: August 1, 2016
Record year of support for Arizona State University
ASU innovation model goes down under.
ASU selected  "Innovation and Prosperity University"
Mexico and ASU partner for energy reform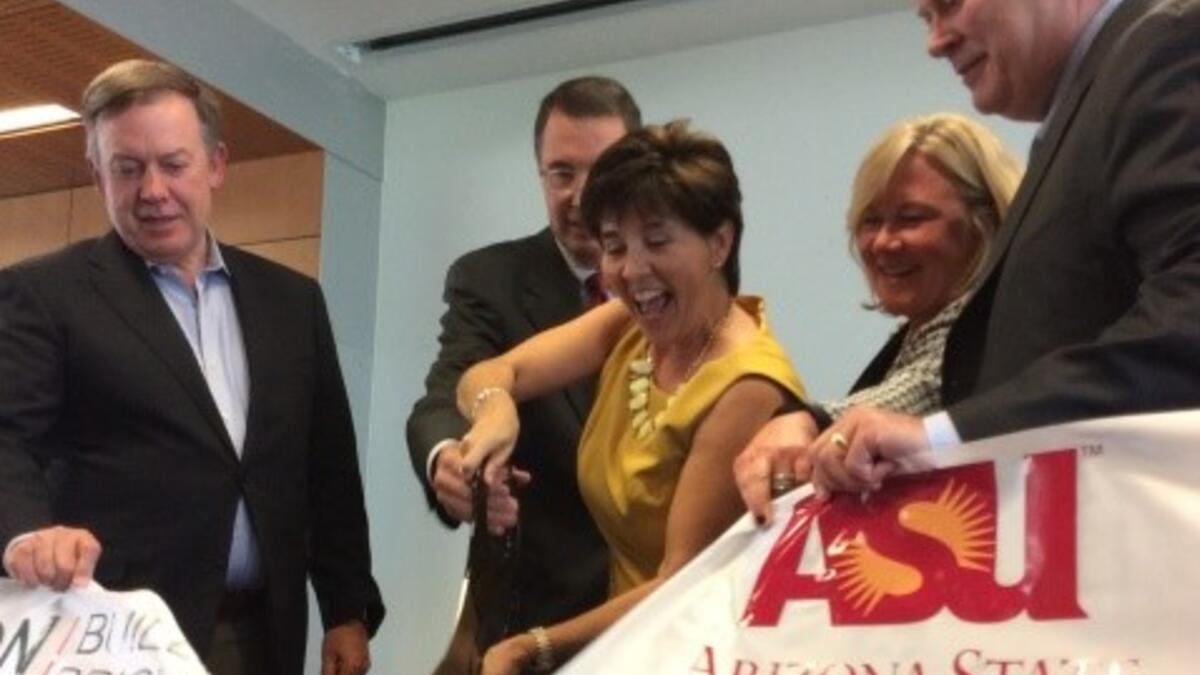 Updates from President Crow: June 17, 2016
New ASU partnership helps students pay for college
Congratulating our award-winning ASU community
What the heck is human anyway?
Forging new pathways for Native American students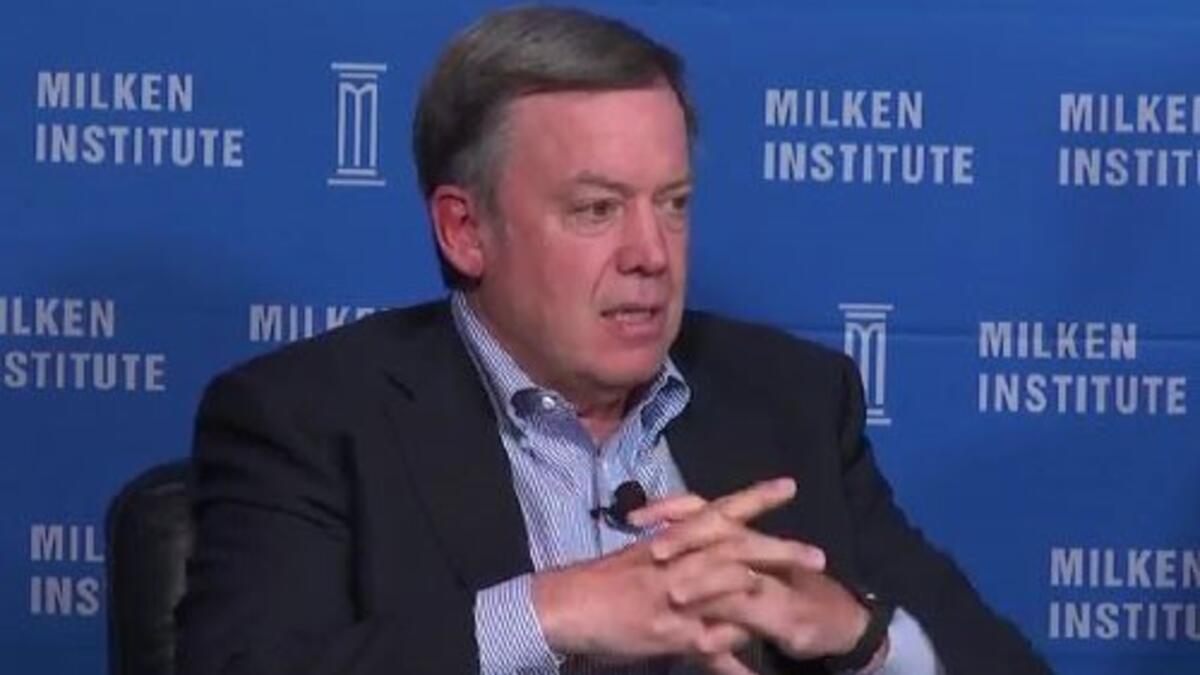 Updates from President Crow: May 24, 2016
Progress in Education? Innovation and Access are Key
Celebrating 13,000 New Degree-Holders
The New American University Continues Rise to the Top
Why We Need More Women Engineers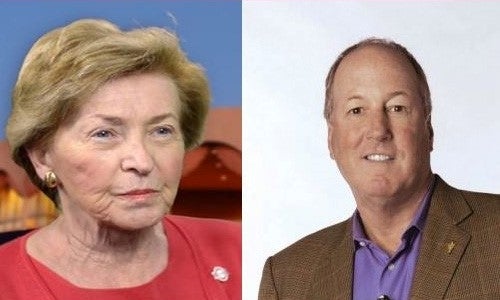 Updates from President Crow: April 29, 2016
Meet Our Trustees of ASU Co-Chairs: Laura Roskind and Bob Zollars
ASU School of Sustainability Celebrates 10th Anniversary
ASU GSV Summit: Leading the Way in Education Innovation
Celebrating the Great Work of our ASU Community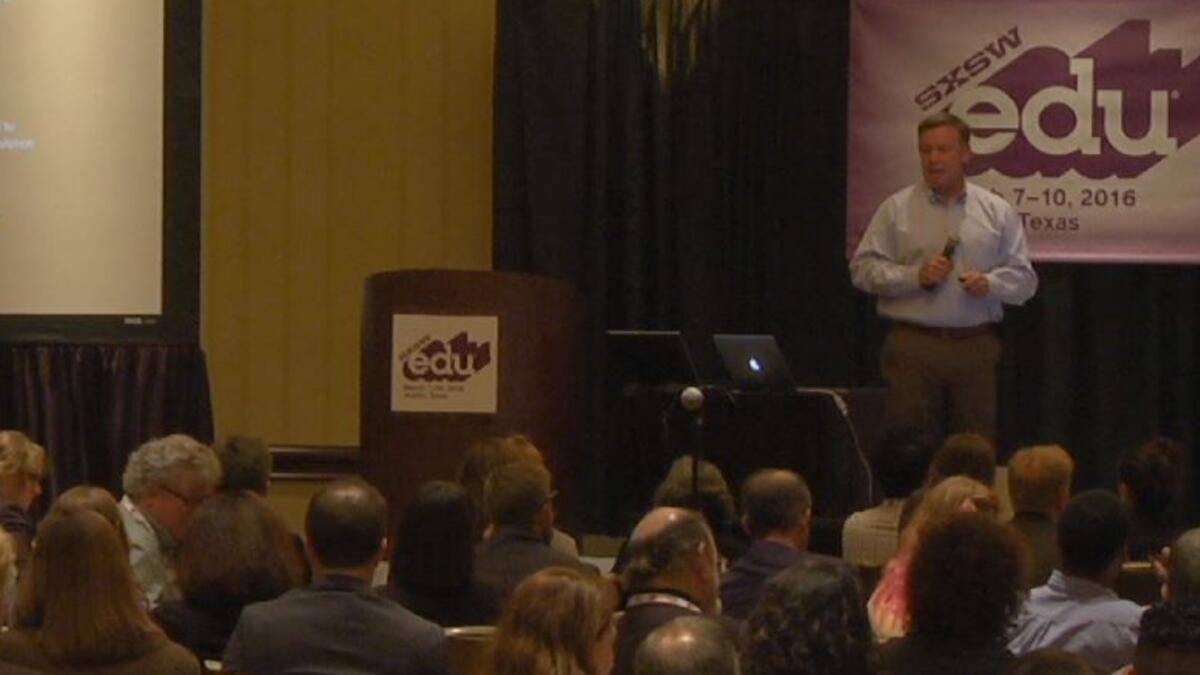 Updates from President Crow: April 1, 2016
ASU: Leading a New Wave in Higher Education

ASU Helps Lead the University Innovation Alliance to Success

Graduate Programs Make Big Strides in National Rankings

Dear Legislature: Arizona's Students Are Worth Your Investment
Updates from President Crow: March 18, 2016
Inclusion: The Core of ASU
Demonstrating Leadership in Sustainability
A New Era of Leadership for ASU Engineering: Dr. Kyle Squires Named Dean
ASU and McGraw-Hill Partner to Honor Innovation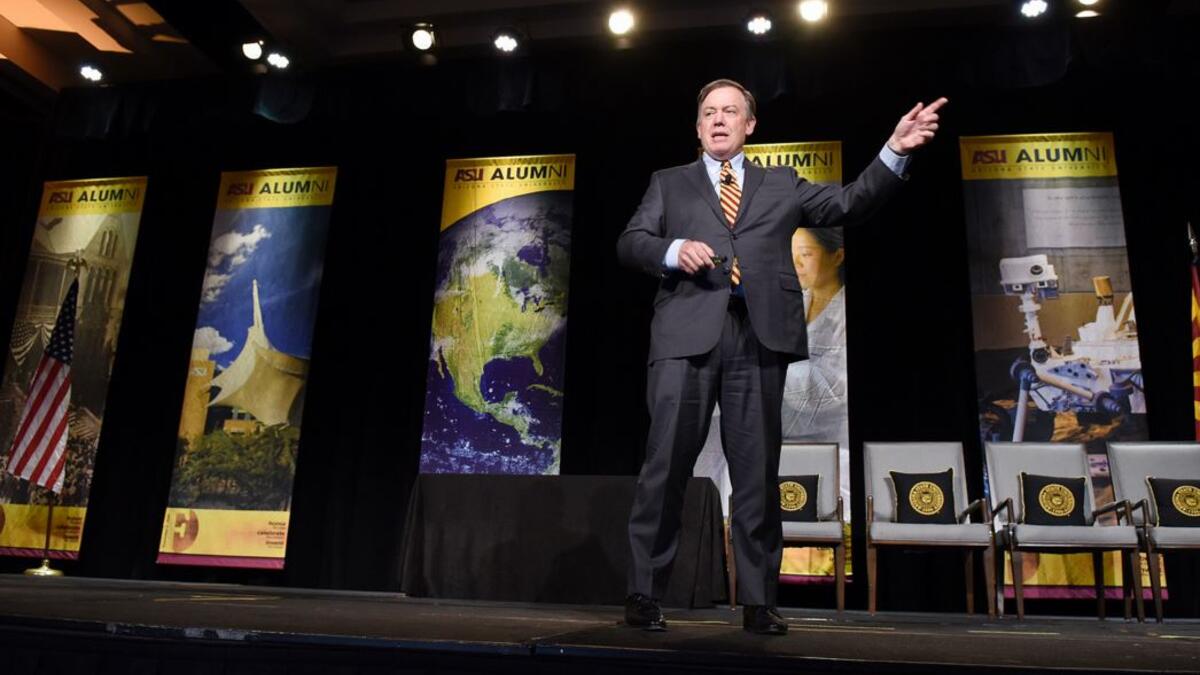 Updates from President Crow: February 19, 2016
Issuing a Founders' Day Challenge: Educational Attainment for All
ASU Strategic Plan Update: Where Have We Been and Where Should We Be Going?
PLuS Alliance Launch: Building a Better Tomorrow By Working Together Today
Will a Computer Do Your Job in the Future?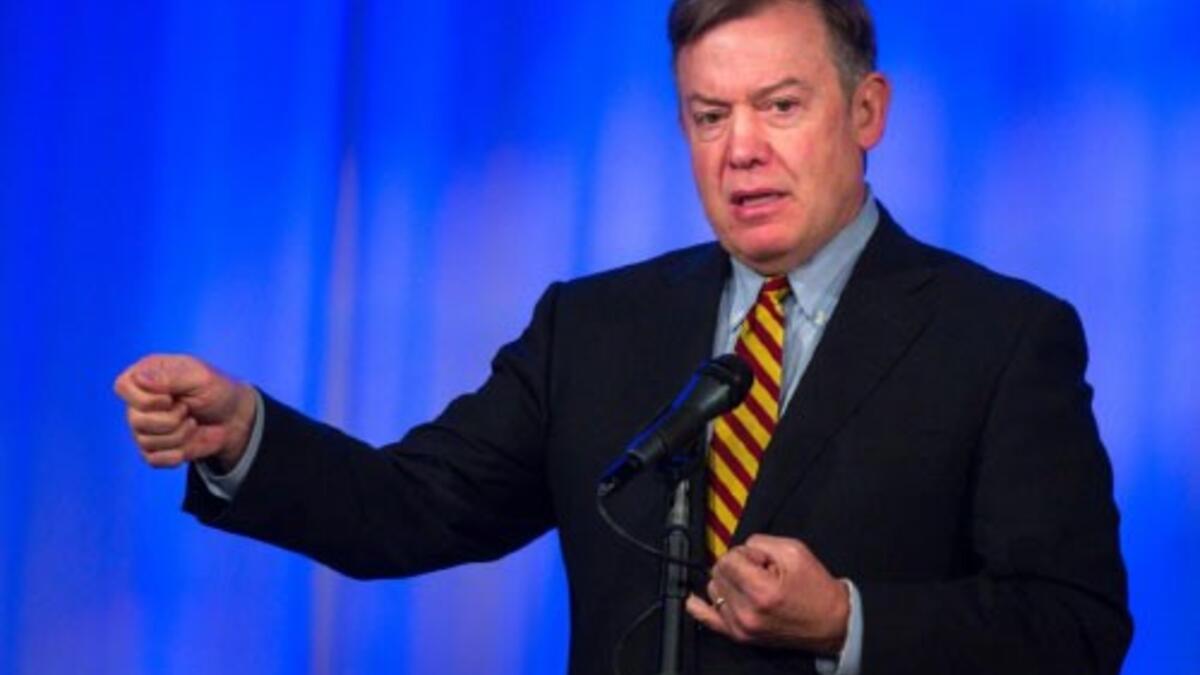 Updates from President Crow: January 29, 2016
It's time for Arizona to set a goal for college degrees
Arizona State University innovates to serve
If we do nothing else to build a better future
Will we fall apart if we don't band together?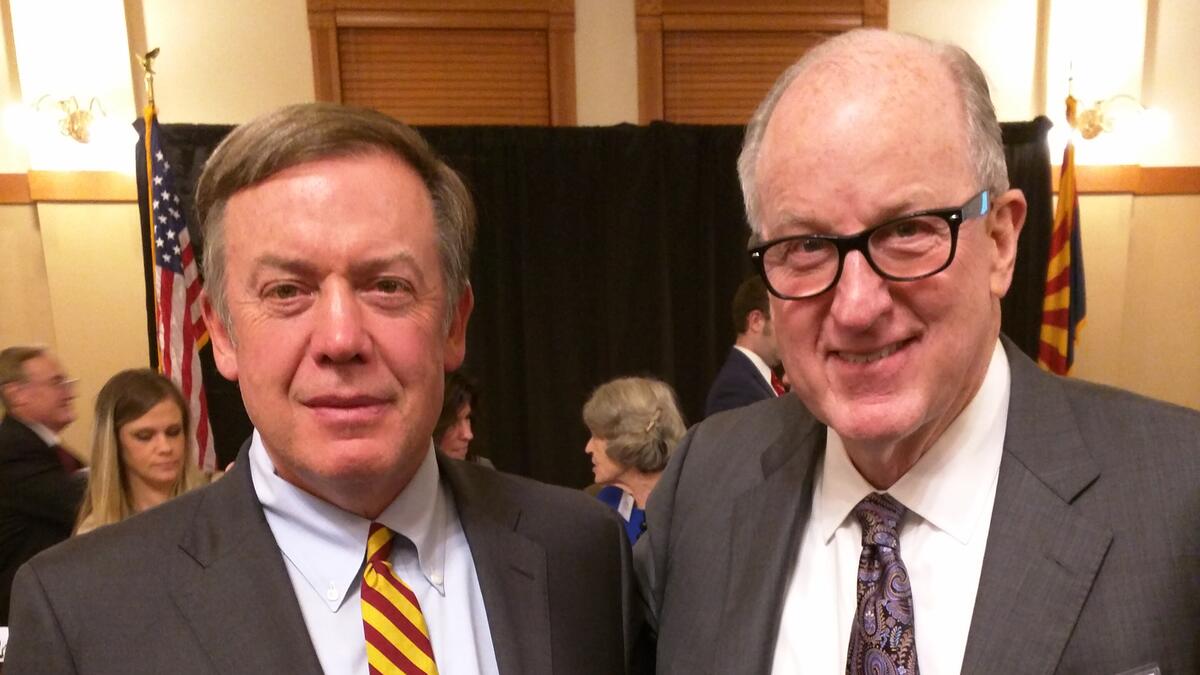 Updates from President Crow: December 31, 2015
President Crow, ASU Honored by Science Foundation Arizona

ASU Represented on National Competitiveness Forum Innovation Panel

President Crow Welcomes Largest Class of ASU Fall Graduates

ASU Expands Support of Active Duty Military and Veterans

President Crow Invites You to His 2016 Community Conversation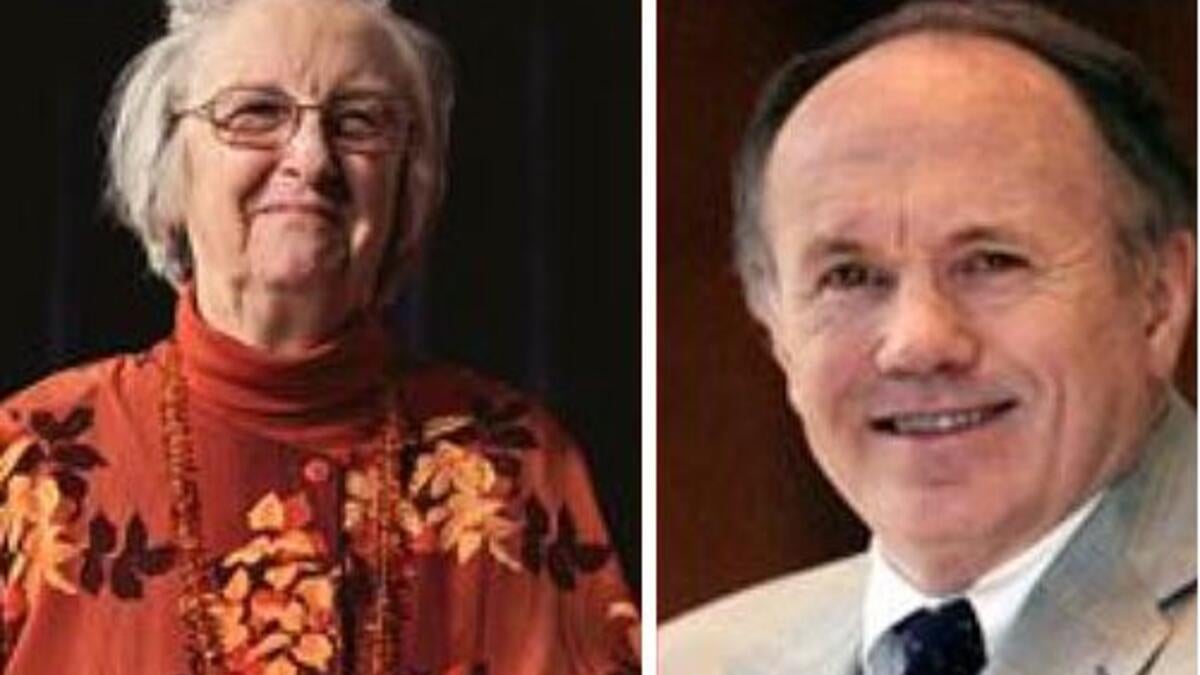 Updates from President Crow: November 30, 2015
ASU makes short list for Nobel Prize-wining economists
Helping to create 100K opportunities in Phoenix
Moonshot idea improves access to quality education
Meet LinkedIn's newest influencer
Receive regular updates from ASU President Michael Crow delivered straight to your inbox.