Updates from the President
Updates from President Crow provide highlights of his recent activities, major announcements and special events, as well as his recommendations of timely multimedia resources worth a closer look. Updates are posted online two weeks after they are sent to registered subscribers. To register, please submit your information at the bottom of this page.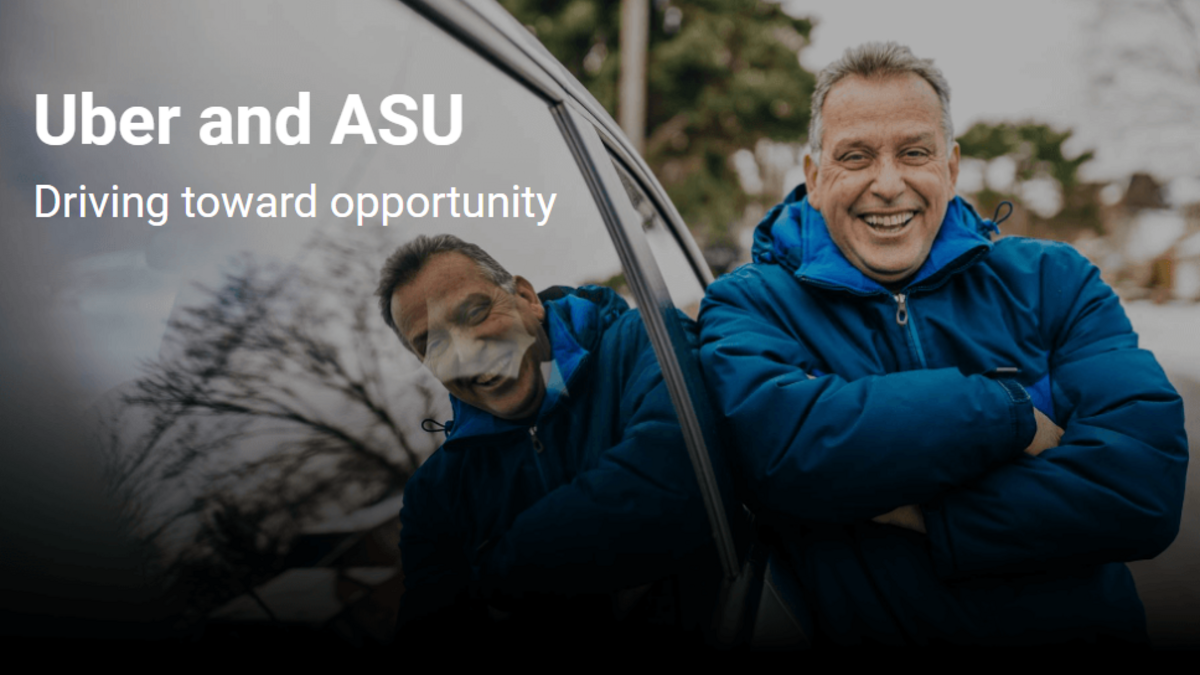 Updates from President Crow: November 30, 2018
Uber and ASU partnership drives new pathway to learning
Celebrating our growth and change in downtown Phoenix
ASU expands its commitment to sustainability and conservation
Fresh look, more resources anchor new Office of the President website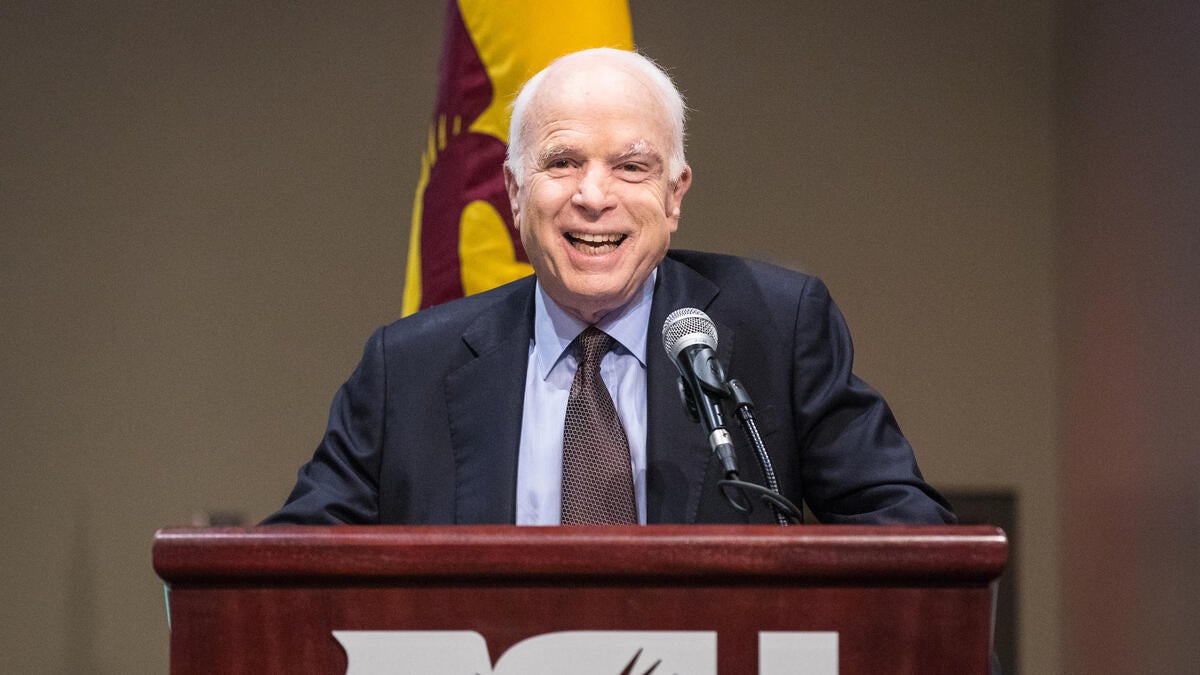 Updates from President Crow: September 11, 2018
Continuing Senator John McCain's legacy of leadership
New SVP will design approaches for reaching underserved students
An innovation challenge from NASA Administrator Jim Bridenstine
ASU Class of 2022: Already setting records in size and talent
Urging national legislative leaders to push for new models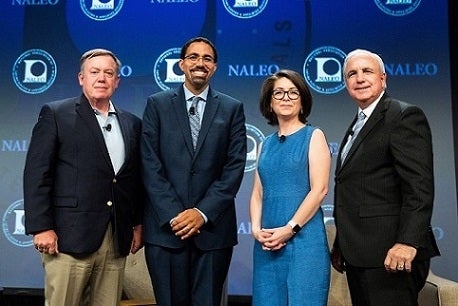 Updates from President Crow: July 16, 2018
The real existential threat: Not enough college graduates
Exploring priorities, new opportunities for collaboration with Japan
Breaking ground in national scholarships, global prestige, patents
New grants bring new opportunities for impact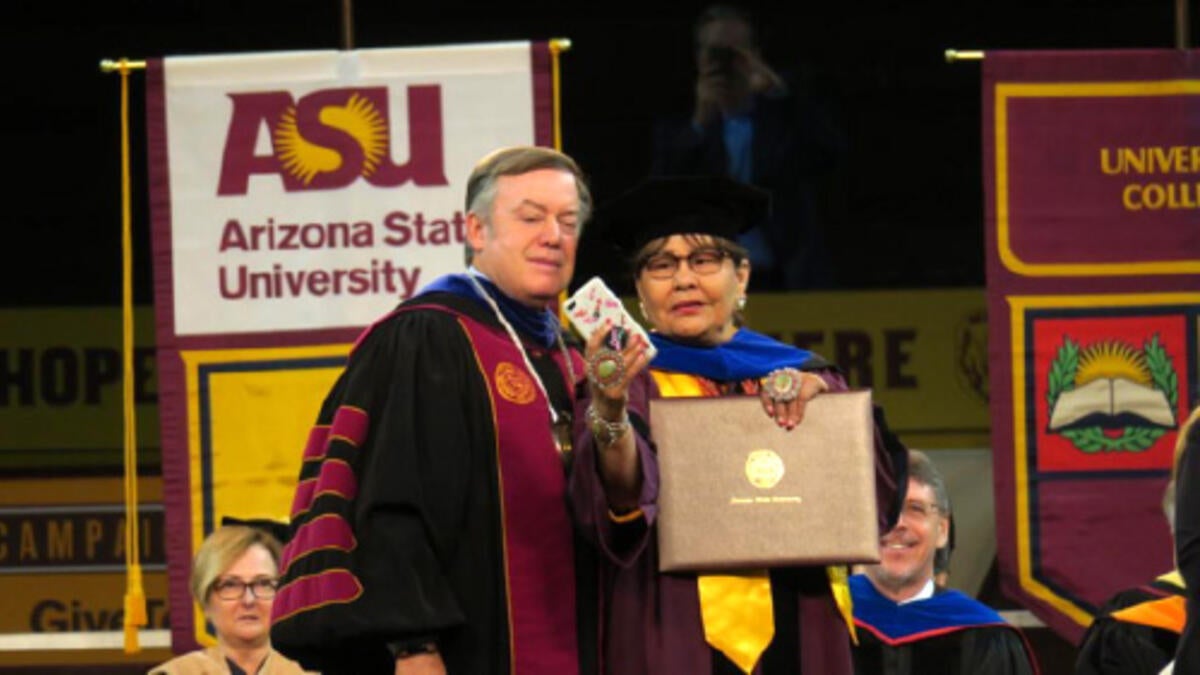 Updates from President Crow: May 18, 2018
Challenging ASU's largest graduating class to change the world

 

Partnering with LACMA to change the future of museums

 

Scholar excellence thrives at ASU

 

New honors recognize collaboration, innovation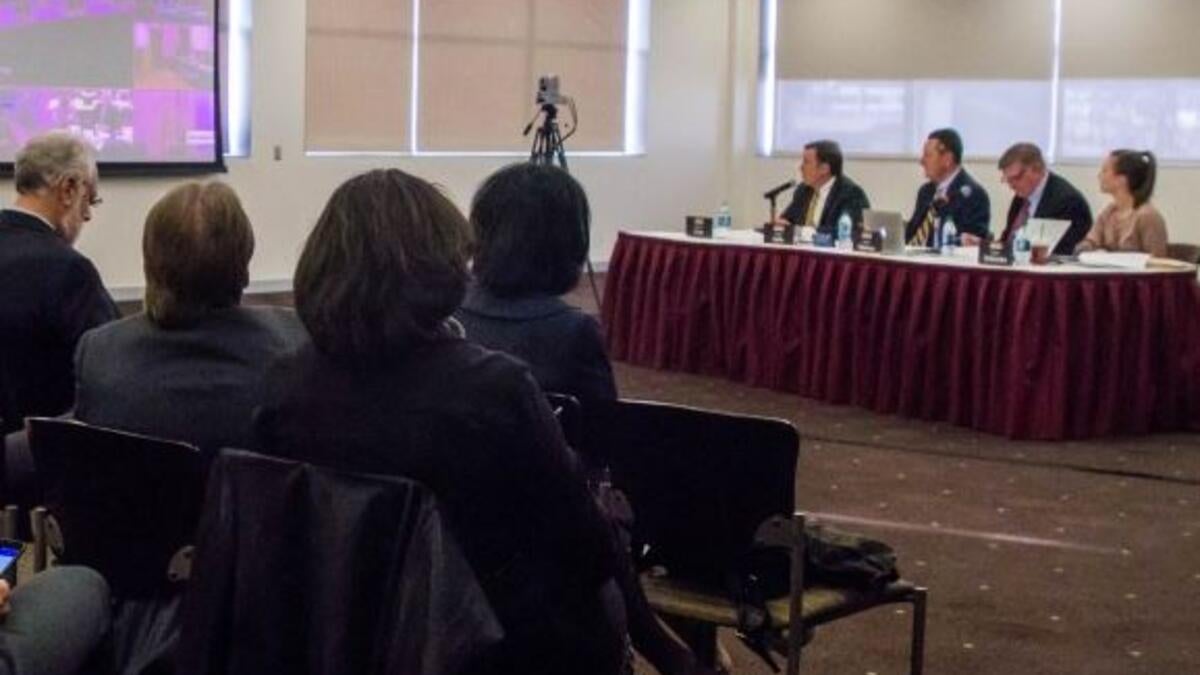 Updates from President Crow: April 11, 2018
No ASU resident undergraduate tuition increase for FY2018-2019
New leadership, new downtown Phoenix home for Thunderbird
Collaborative innovation is key in closing attainment gaps
Reviving the Rio Salado with Senator John McCain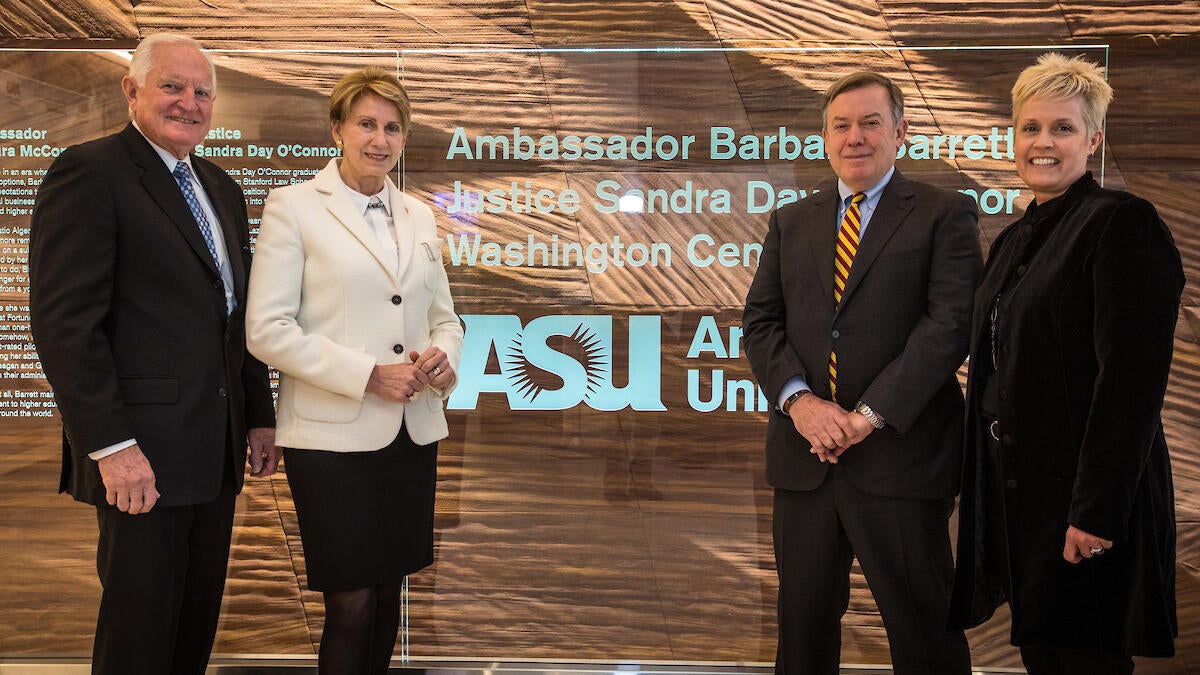 Updates from President Crow: March 16, 2018
Barrett & O'Connor Washington Center opens doors in nation's capital
Preparing for the velocity of change through universal learning
To National Governors Association: We must increase access, attainment
A detailed look inside ASU's strategic plan and progress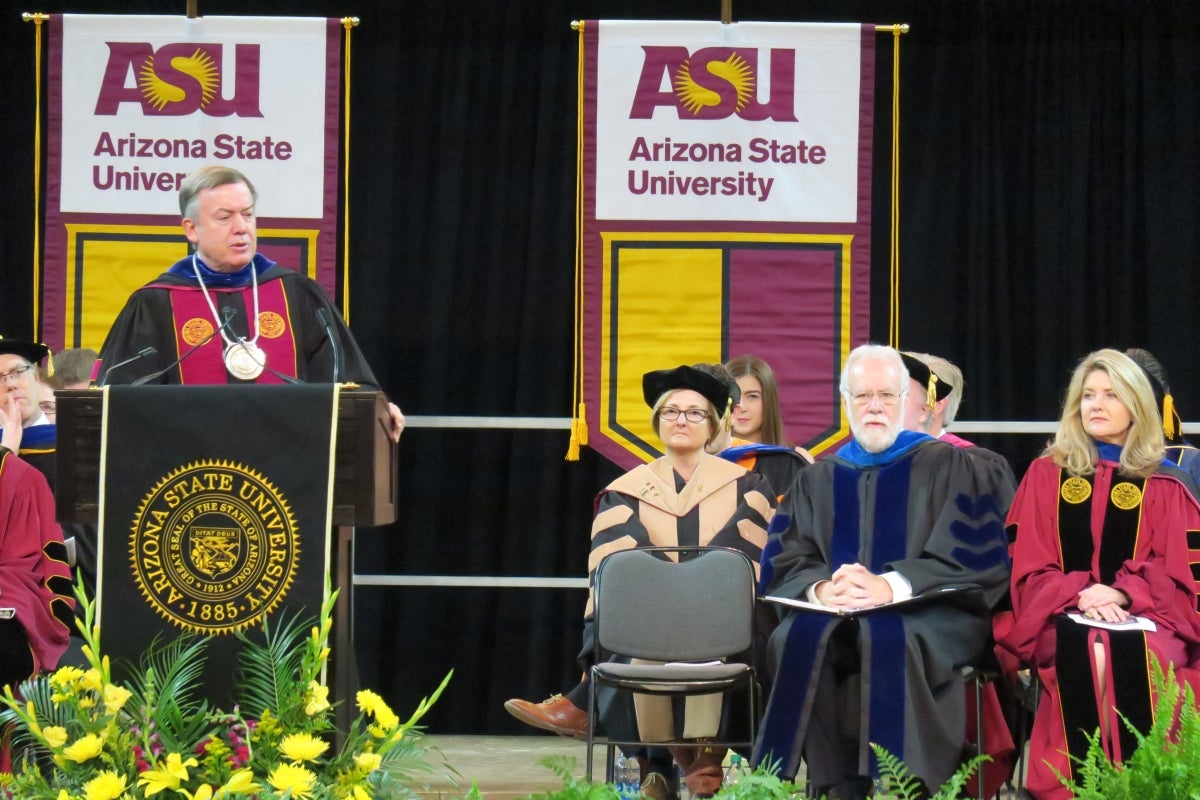 Updates from President Crow: December 20, 2017
To our new graduates: Risk everything to make a difference
A new era for the Thunderbird School of Global Management
Sounding the call for American innovation and competitiveness
Talking technology and connecting with Sun Devils in China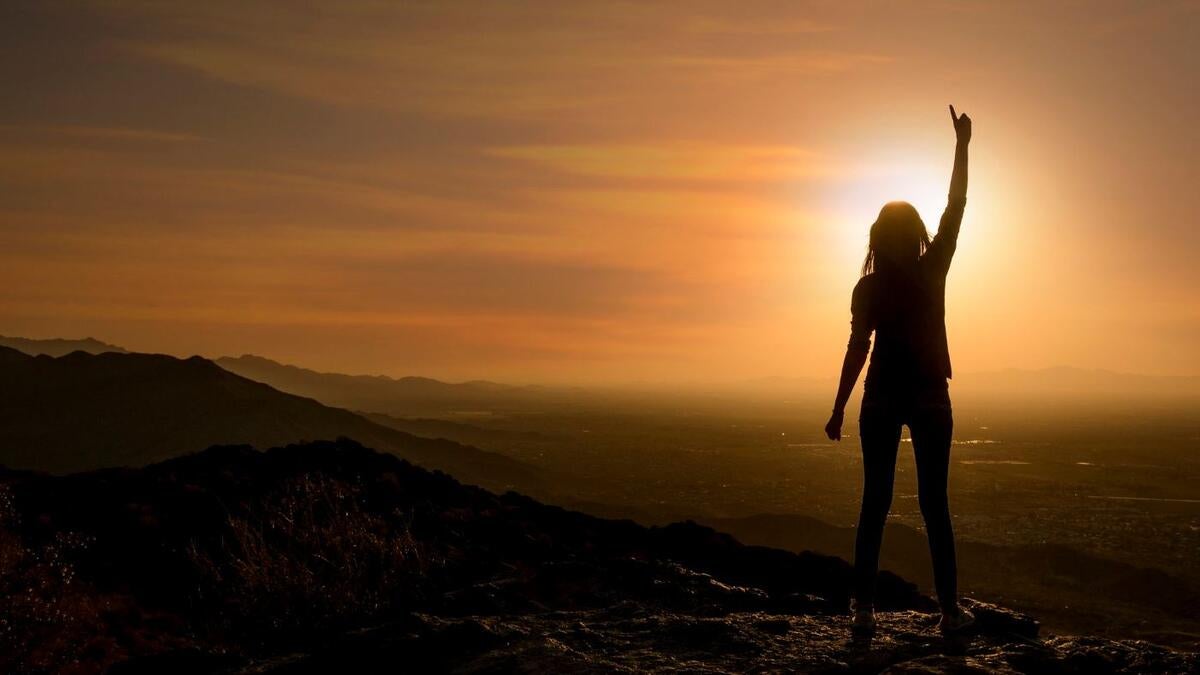 Updates from President Crow: November 1, 2017
ASU continues its trajectory to the top
Famous faces share experiences during ASU stops
A new hub for developing student leadership and engagement
365 Community Union to kick-start a new chapter for Sun Devil Stadium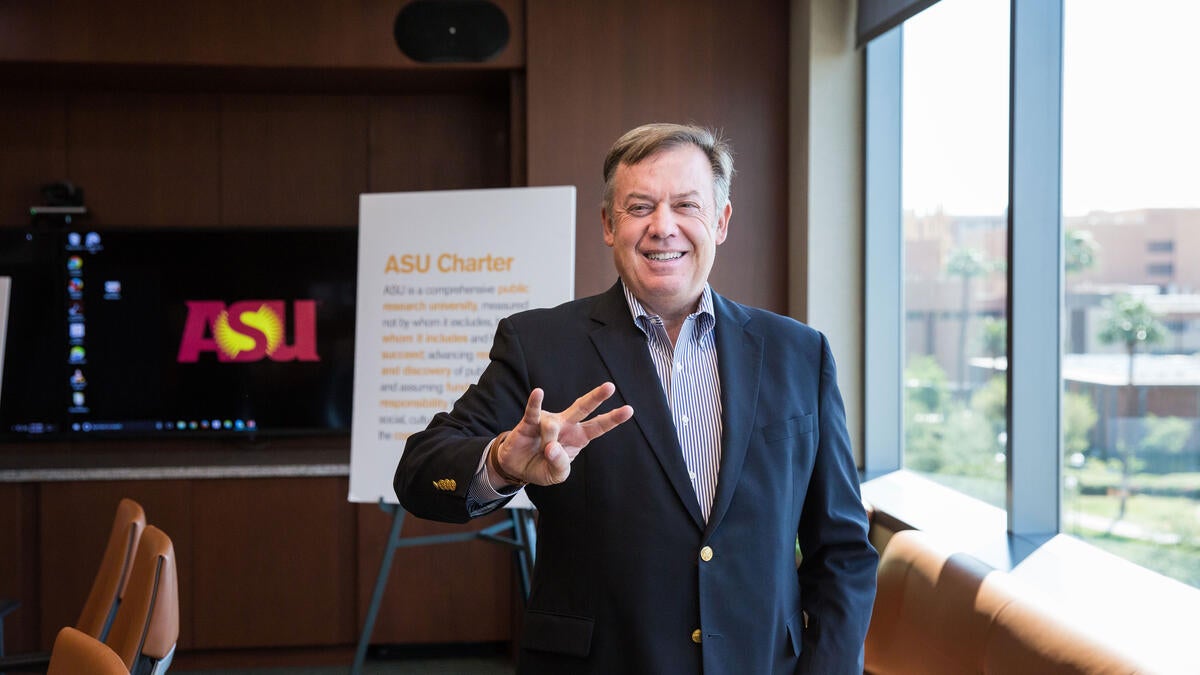 Updates from President Crow: October 5, 2017
ASU earns third consecutive "#1 in innovation" national ranking
New scholarship addresses Arizona's teacher shortage
My tech trends chat with Starbucks' Chief Technology Officer
ASU opens its doors to teach, learn and collaborate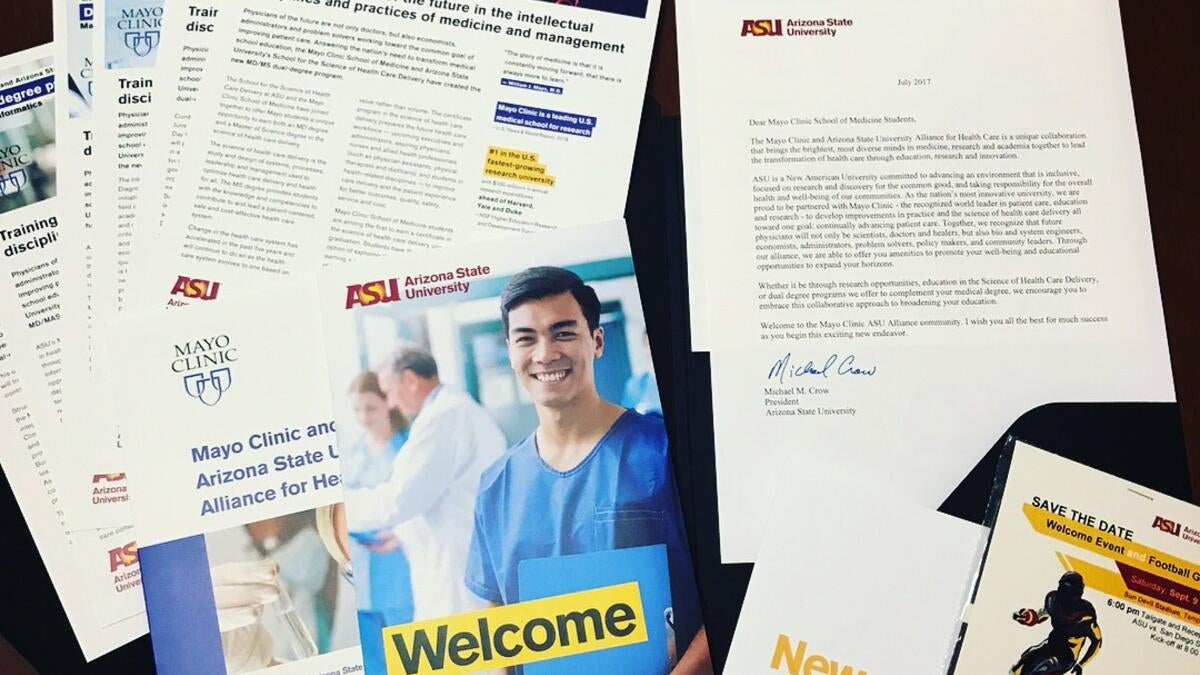 Updates from President Crow: July 27, 2017
Mayo Clinic School of Medicine in Scottsdale welcomes inaugural cohort
ASU Foundation sets $220 million fundraising record
Talking Space Exploration on the Hill
ASU shines in U.S. Department of Energy SunShot Awards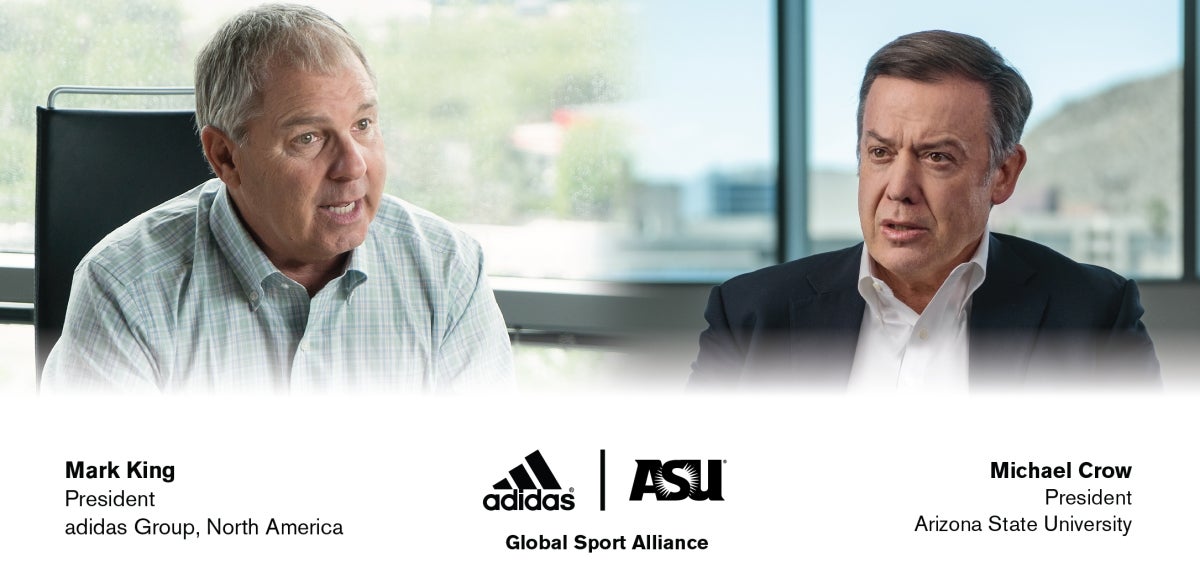 Updates from President Crow: June 20, 2017
Adidas ASU Global Sport Alliance advances social impact through sport
Get on the bus: ASU leadership team road trip to SoCal
New ASU, Vietnam partnership pioneers new model for STEM education
SkySong continues its trajectory of growth and achievement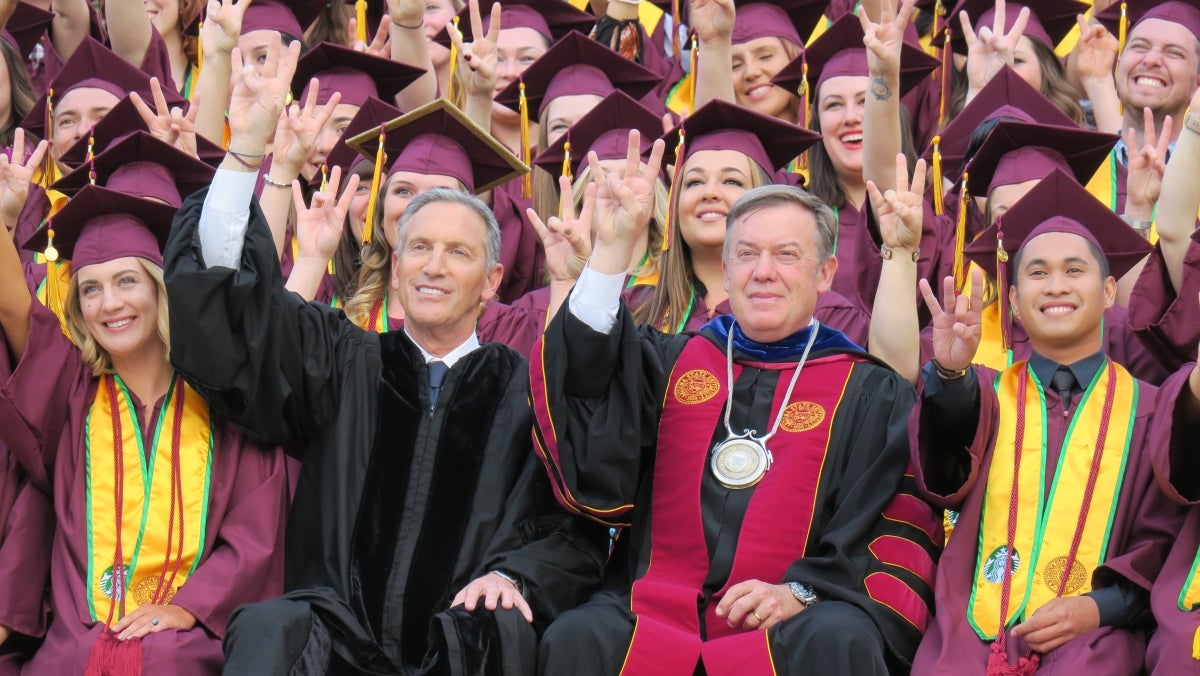 Updates from President Crow: May 24, 2017
"I am because you are" - A commencement season to remember
ASU + GSV Summit examines the innovations 21st century education needs
FY18 budget marks a new wave of support for Arizona's universities
ASU welcomes Eric Schmidt, head of Google parent company Alphabet, Inc.
Receive regular updates from ASU President Michael Crow delivered straight to your inbox.