Updates from the President
Updates from President Crow provide highlights of his recent activities, major announcements and special events, as well as his recommendations of timely multimedia resources worth a closer look. Updates are posted online two weeks after they are sent to registered subscribers. To register, please submit your information at the bottom of this page.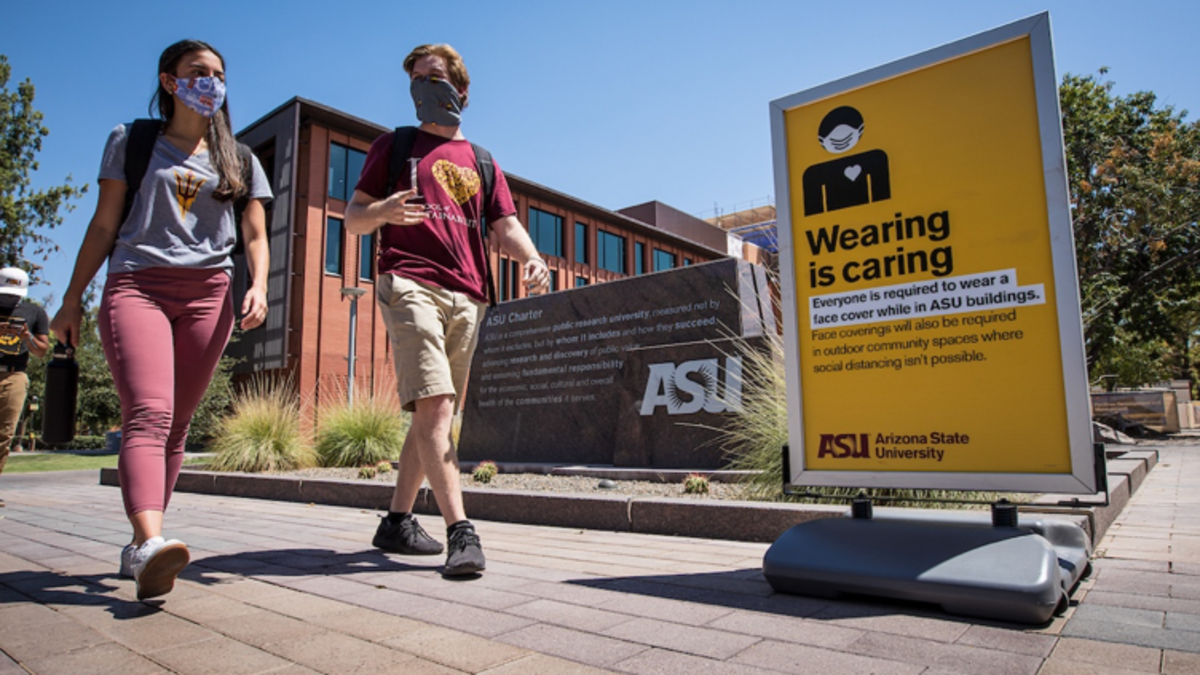 Updates from President Crow: February 10, 2021
ASU ends 2020 strong, launches 2021 with record enrollment

New American Film School renamed for film legend, Sidney Poitier

Helping Arizona to lead in the New Economy

Student innovators win XPRIZE with groundbreaking mask design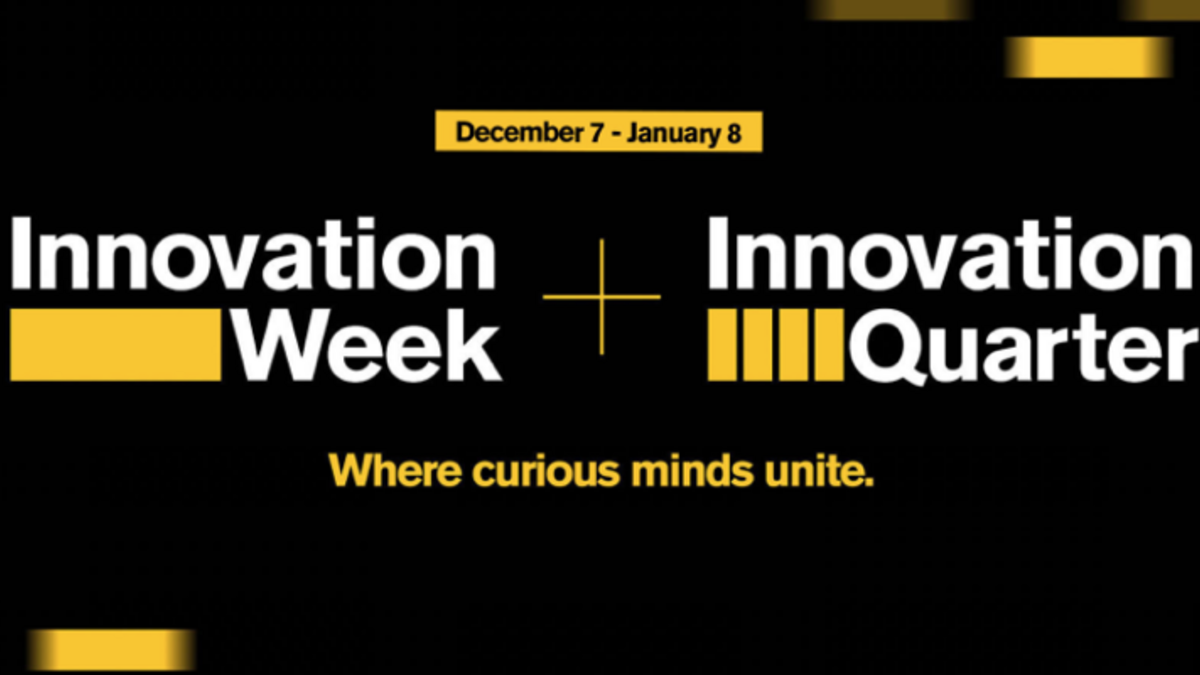 Updates from President Crow: December 14, 2020
Innovation doesn't take a holiday at ASU

New year to bring top leaders to new executive roles at ASU

A season for celebration, reflection and inspiration

Bank of America invests $1M in student workforce education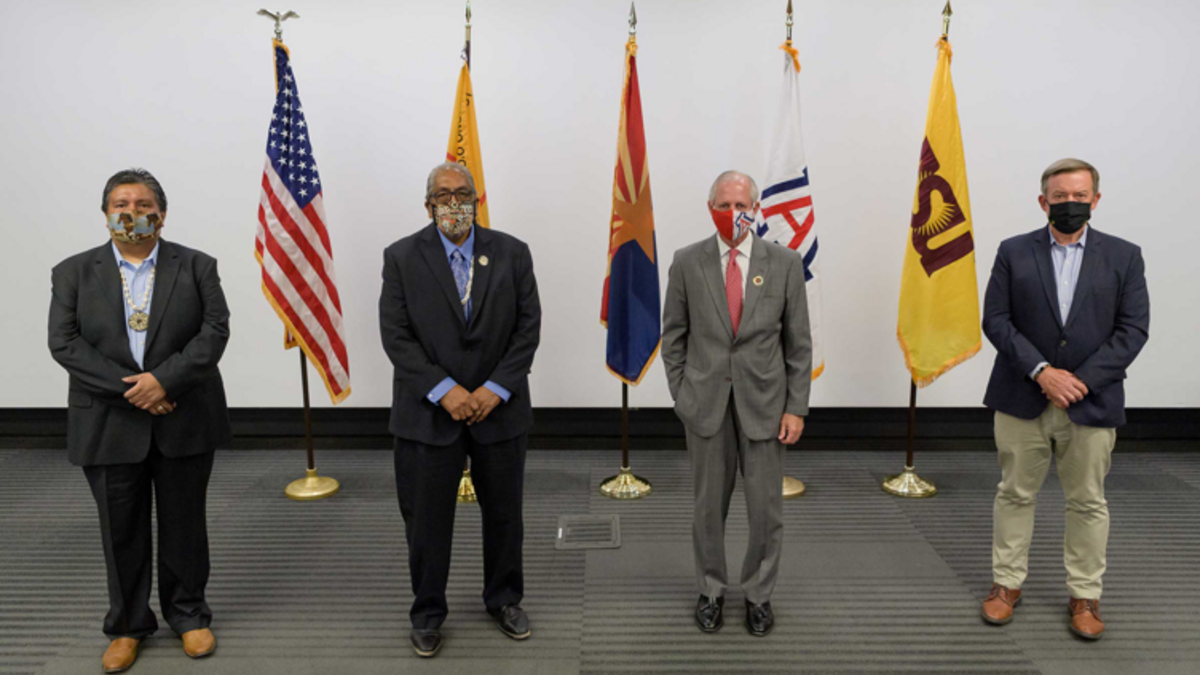 Updates from President Crow: November 5, 2020
Tohono O'odham Nation invests $1 million in ASU COVID-19 research
Maricopa County's face covering mandate is imperative and effective
ASU + GSV Summit gives new audiences a look at the future of education
College leaders answer "What's next?" at Milken Institute Conference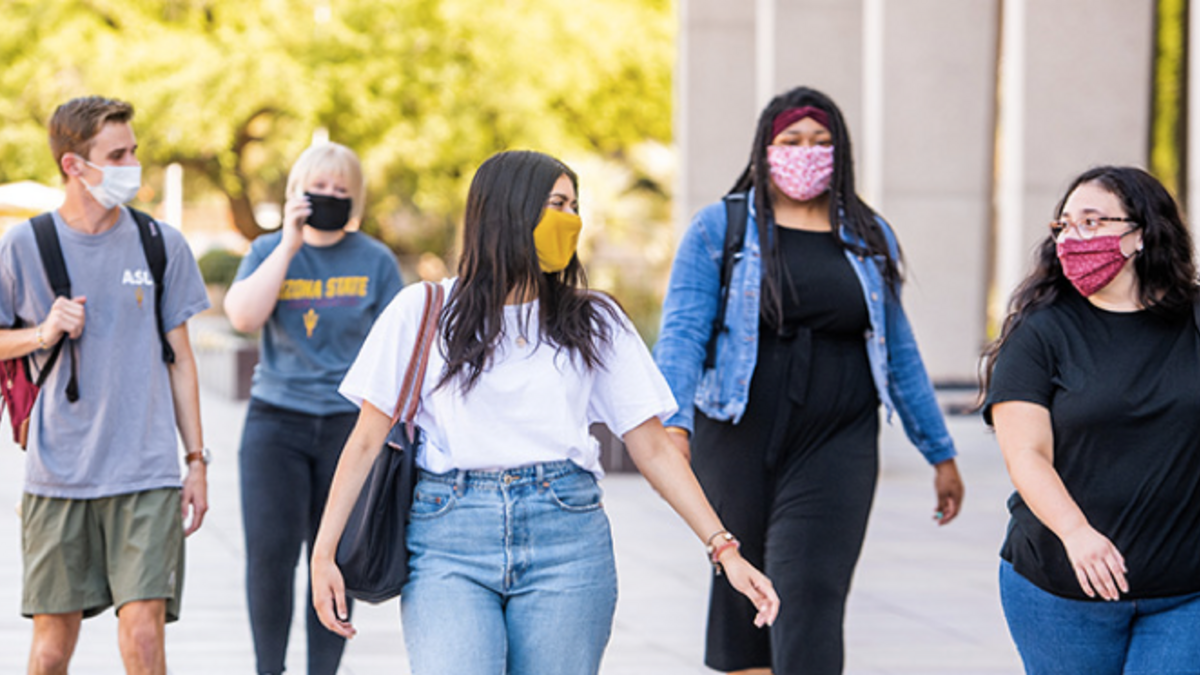 Updates from President Crow: September 18, 2020
Getting the facts on COVID-19 management and support at ASU
New Global Futures Laboratory aims to keep Earth habitable, thriving
Keep them coming: ASU earns sixth straight "#1 in innovation" ranking
Dreamscape partnership to bring next level virtual reality learning to ASU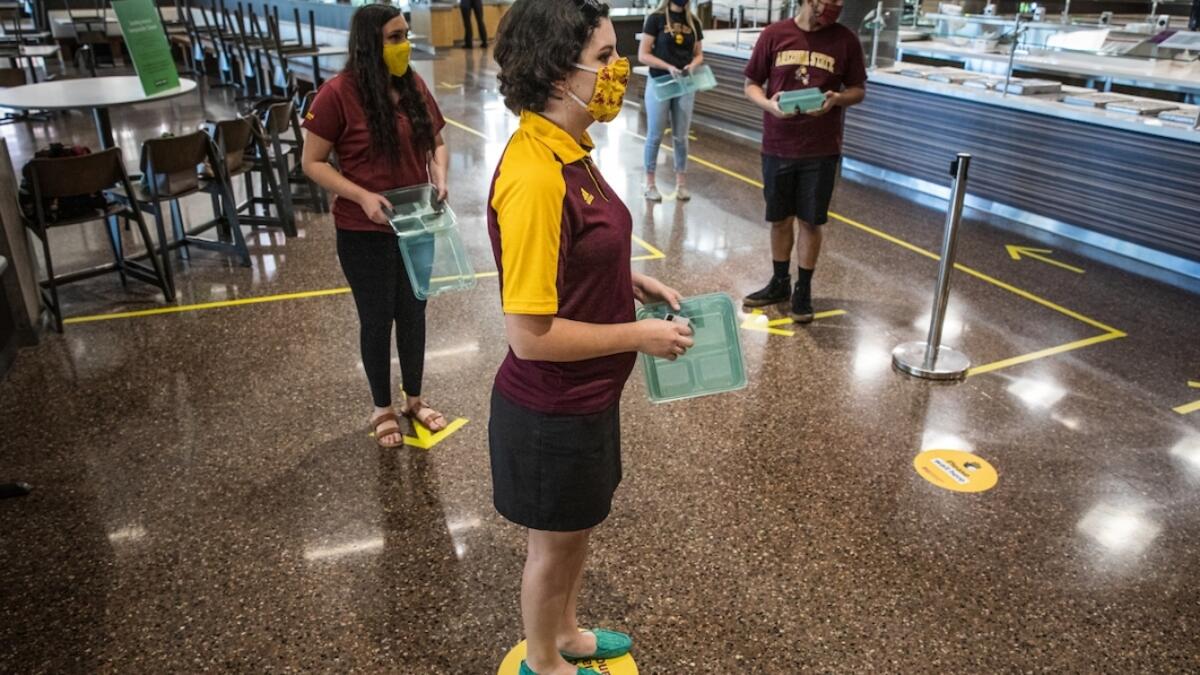 Fall facts and figures: September 3, 2020
Welcomed more than 127,000 new and returning students, the largest in ASU history
Celebrated 13,000 first-year, full-immersion ASU students, the second largest freshman class to date
Supported more than 53,000 fully online students, ASU Online's largest fall enrollment to date
Activated 429 permanent and 469 portable ASU Sync-enabled classrooms on ASU campuses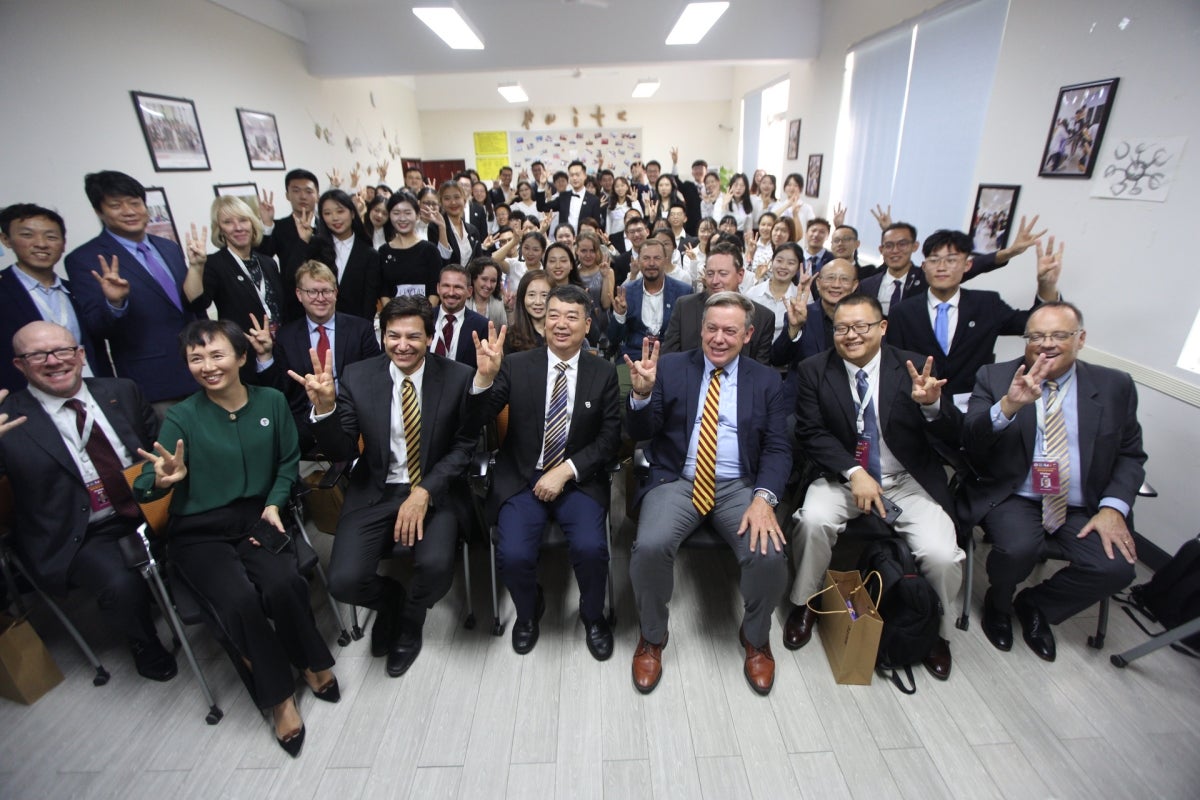 Updates from President Crow: November 20, 2019
Sharing ASU's vision in Arizona and around the world
It's time to take exclusivity out of the higher education equation
Sun Devil student-athletes are blazing new trails
Collective commitment is key to ASU's sustainability success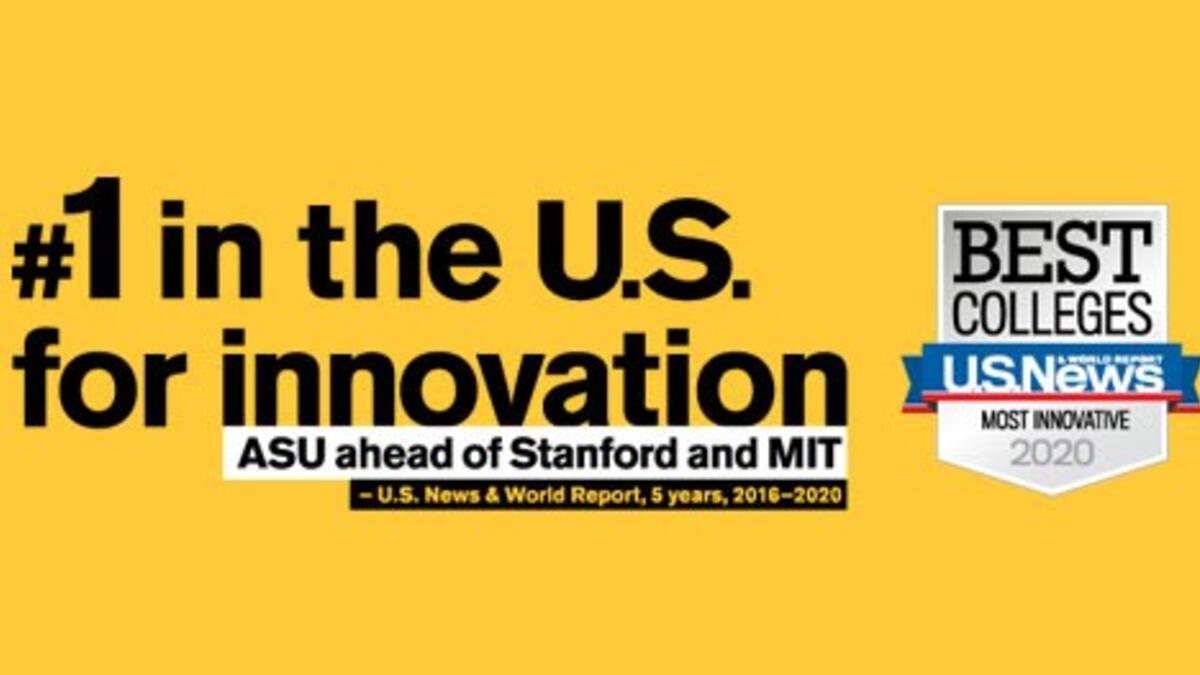 Updates from President Crow: September 13, 2019
Kicking the year into gear with more than 13,000 new Sun Devils
Creativity, collaboration fuel fifth straight "most innovative" ranking
Universities have a vital role in strengthening Arizona's economy
Honoring the enduring legacy of J. Orin Edson at ASU
Campaign ASU 2020 breaks fundraising record for fifth straight year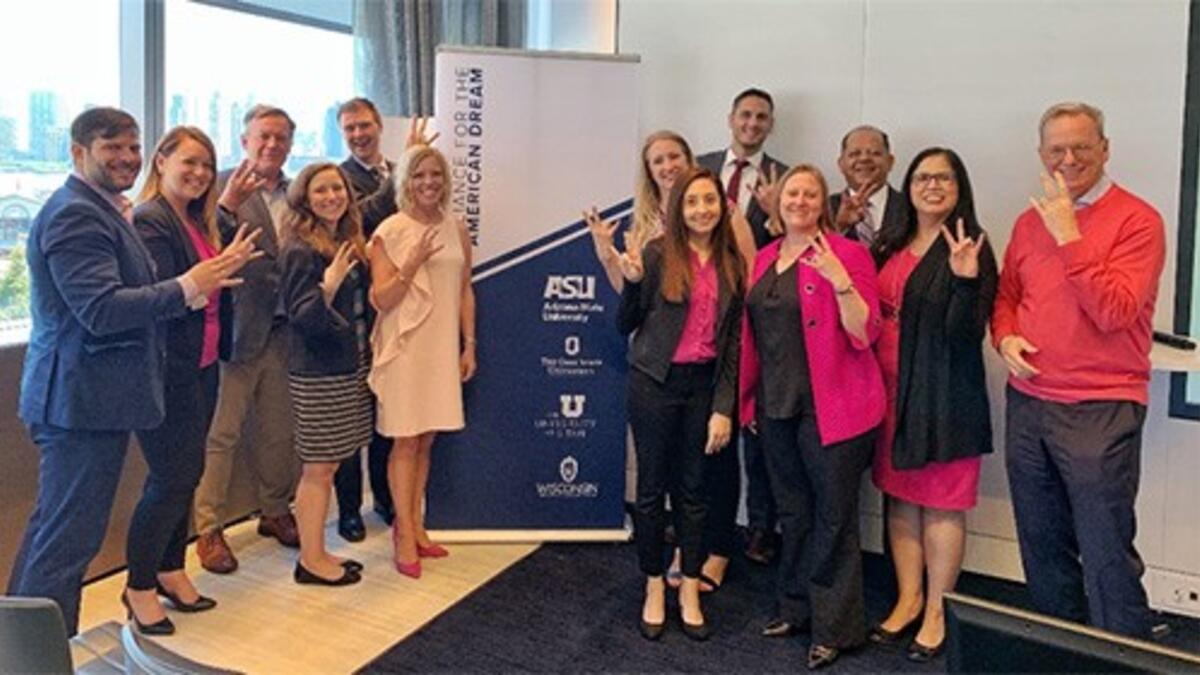 Updates from President Crow: August 6, 2019
ASU moves up to the top 10 in global patent rankings worldwide
No summer slowdown: ASU earns major support
ASU, MIT offer first stacked master's degree in supply chain management
Commitment to Latino student success earns ASU inaugural distinction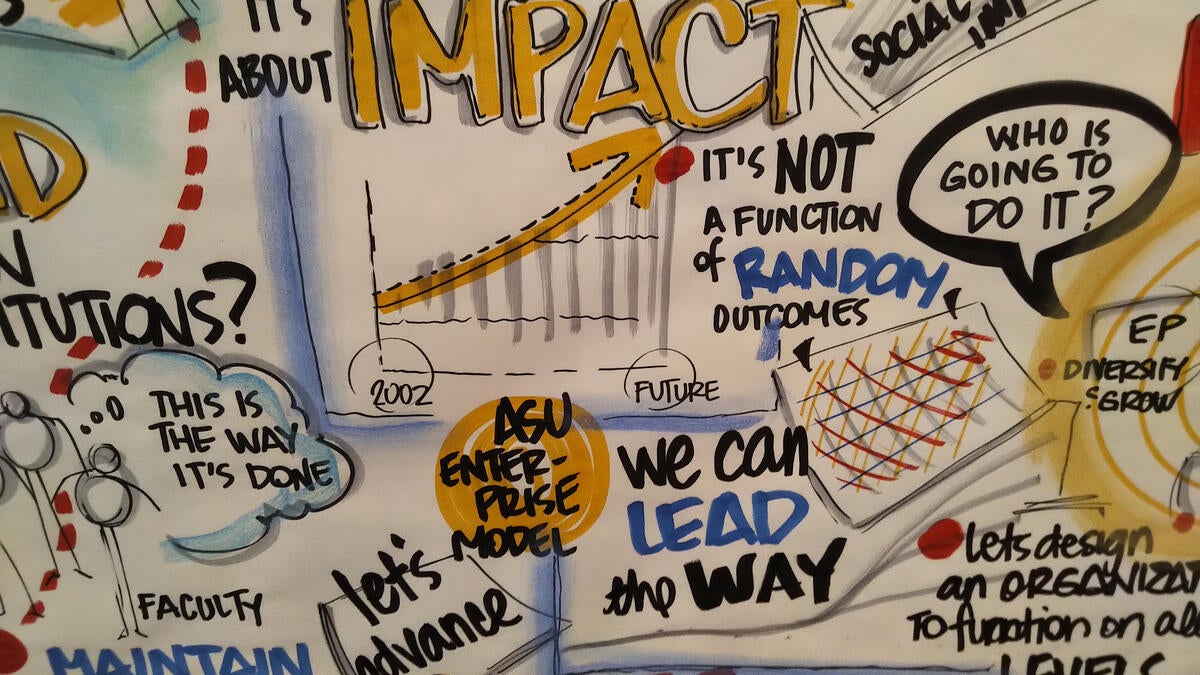 Updates from President Crow: June 12, 2019
Record-breaking Class of 2019 includes first PSA cohort
21st-century higher education requires perpetual innovation
How can space, technology and design change the future of conflict?
Mayo Clinic-ASU Alliance for Health Care grows in strength, diversity
Updates from President Crow: April 16, 2019
ABOR approves extended tuition pledge and simplified fee structure
A new view of the ASU charter and why it matters

 

$50M Edson gift and new Barrow initiative aim for new health answers
A busy first year for the Barrett and O'Connor Washington Center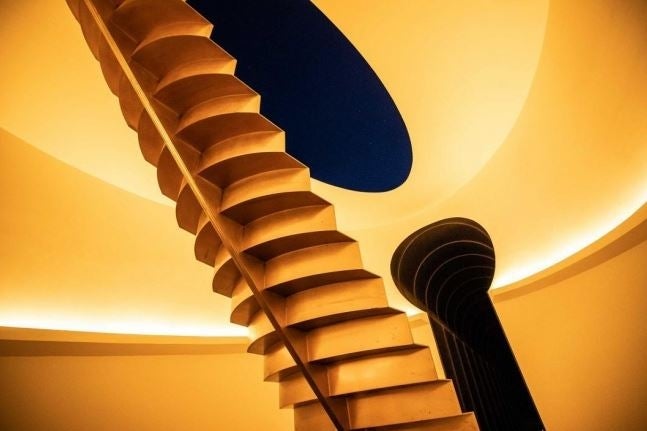 Updates from President Crow: January 31, 2019
How a university and an artist collaborate to complete a masterwork
Sustainability, business gifts demonstrate vision, confidence in ASU
Understanding ASU's legislative priorities and university development
Sonora's government, universities welcome ways to enhance access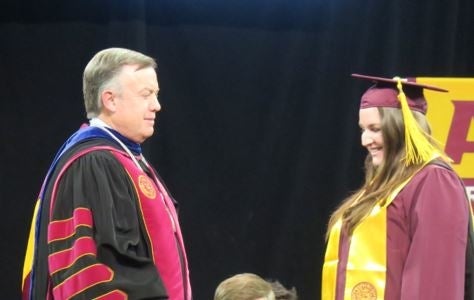 Updates from President Crow: December 20, 2018
Celebrating the fall Class of 2018, nearly 8,000 strong
Working with the Piper Trust to create a more resilient future
A NASA invitation to share ASU's transdisciplinary approach
Remembering the life and legacy of U.S. Congressman Ed Pastor
Receive regular updates from ASU President Michael Crow delivered straight to your inbox.