Updates from President Crow: December 14, 2020
Innovation doesn't take a holiday at ASU

New year to bring top leaders to new executive roles at ASU

A season for celebration, reflection and inspiration

Bank of America invests $1M in student workforce education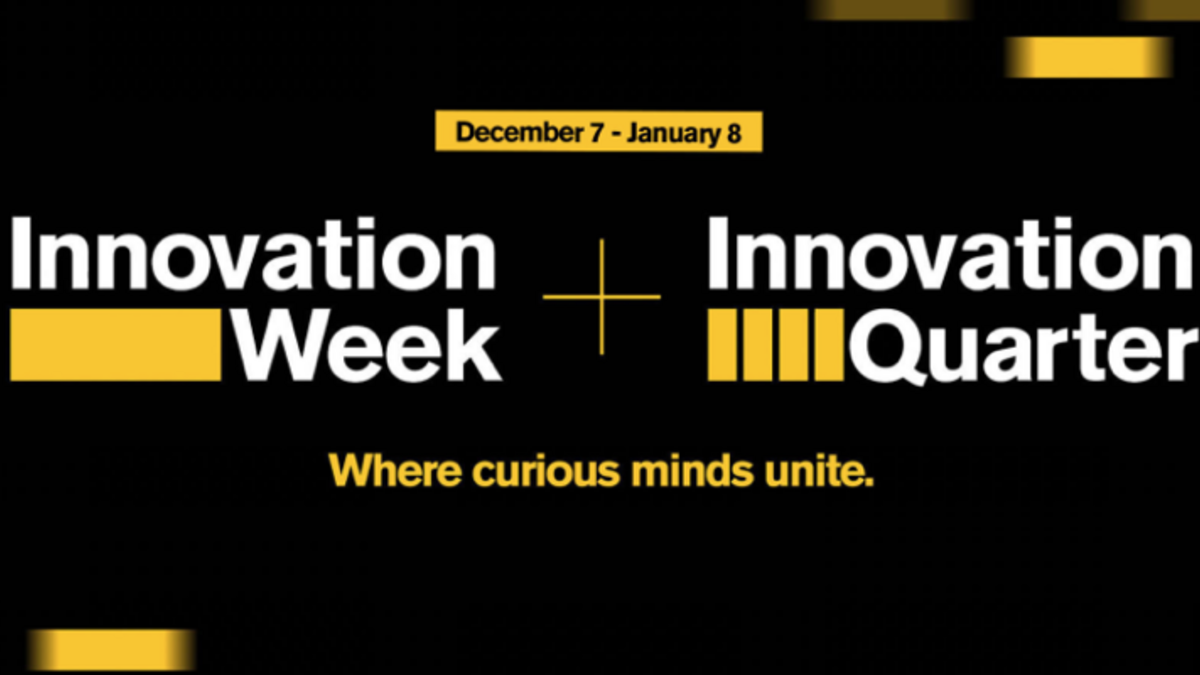 Innovation doesn't take a holiday at ASU
While the fall 2020 semester at ASU is coming to a close, learning across our   university is not slowing down. Innovation is an ASU hallmark, so this year we have stepped up our game to offer curious minds five weeks of free virtual programming to explore diverse interests and gain new knowledge.
Innovation Quarter kicked off on Monday and runs through January 8. Innovation Quarter is a special  opportunity for our university community and the public at-large      to better understand    the trajectory of innovation, from idea to market, and how to navigate related challenges. Programming will include education activities for learners   of all ages on a broad range of subjects – from leadership to martial arts, philosophy    to engineering and everything in between. As you can read here, we are off to an excellent start, and there is still time to participate
All of these efforts are designed to educate, engage and inspire, and I hope you         will join us in imaging what we want to learn, do and be in 2021.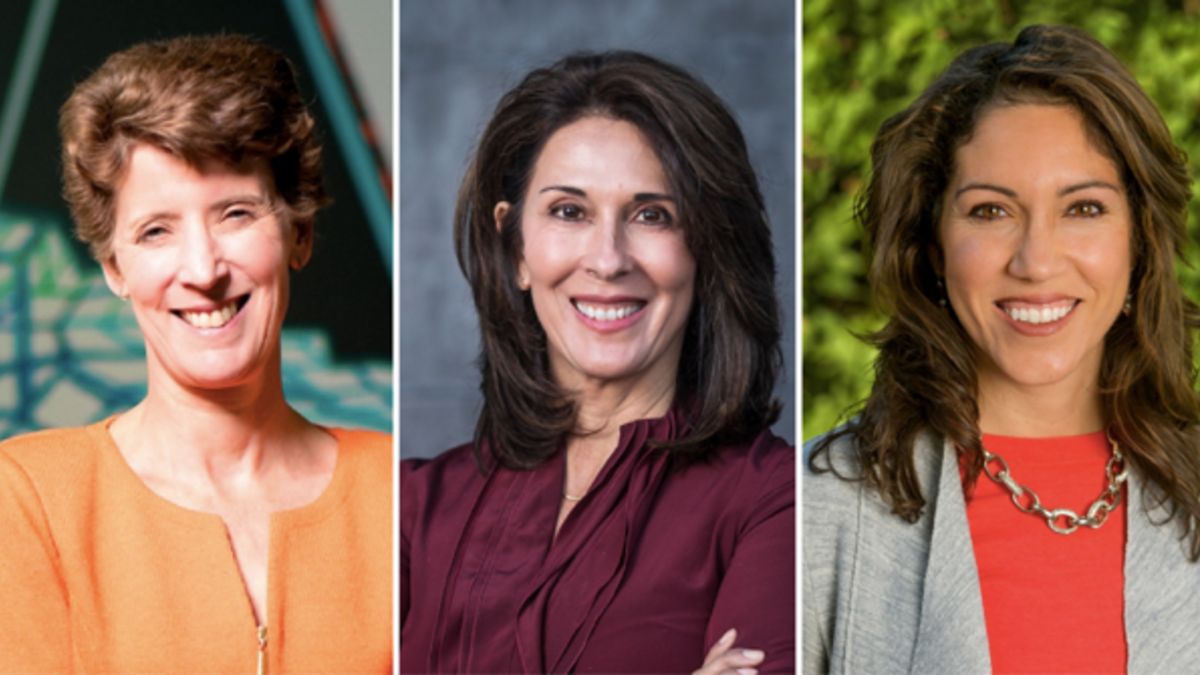 New year to bring top leaders to new executive roles at ASU
They say that "good things come in threes," and as we look to 2021, ASU will see three distinguished and dedicated leaders assume new and very important roles that will help to shape our university's future. 
On November 23, I announced that Dr. Sally C. Morton will be the new executive vice president of ASU's Knowledge Enterprise. Dr. Morton is a pioneering and internationally acclaimed statistician, and an experienced leader who has served as dean of the College of Science and interim director of the Fralin Life Sciences Institute at Virginia Tech. As EVP, she will oversee ASU's extensive research portfolio, build its research competitiveness and advance critical public and private-sector alliances. 

The following week, Dr. Nancy Gonzales was named ASU's next executive vice provost and university provost. Dr. Gonzales is currently the dean of natural sciences and is a first-generation college graduate, ASU alumna and Arizona native with a celebrated 25-year career in psychology. She will lead ASU's Academic Enterprise and will be responsible for enhance academic excellence, faculty quality, student enrollment and the comprehensive reach, capability and success of our full-immersion and digital education programs. 

And most recently, Maria Anguiano, ASU's senior vice president for enterprise strategy and planning, will now lead our Learning Enterprise , an initiative she first designed to grow the university's learning options and make them available to learners of all ages. Maria is also a first-generation college graduate and has dedicated her career to expanding access to higher education. She has been an integral part of my leadership team for two years, working on university budget and revenue strategies and guiding complex strategic projects, like ASU's Los Angeles location and ASU Local. 

These outstanding leaders will all work to shape ASU's future related to all facets of our charter and I look forward their contributions. I hope you will join me in congratulating them as they begin their assignments next year.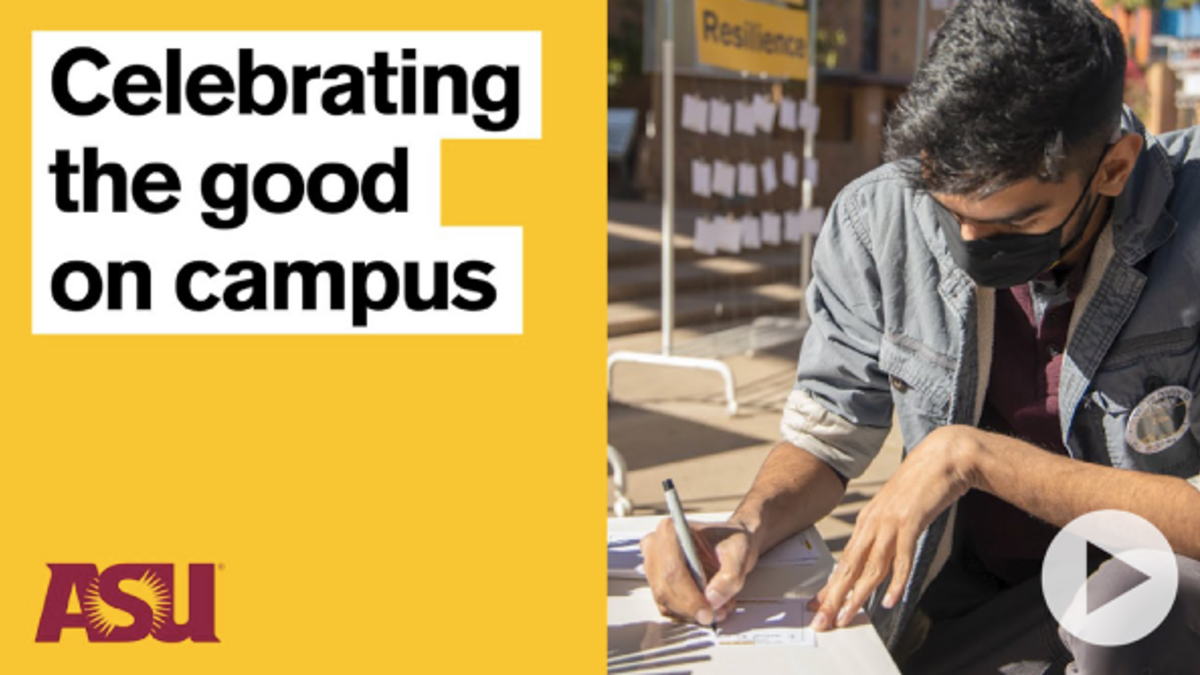 A season for celebration, reflection and inspiration
On December 14, our extended community will gather virtually to celebrate the Class of 2021. While our University Commencement and convocation ceremonies will again have a different format due to COVID-19, the pride I feel in the accomplishments and resilience of our Sun Devils has never been greater. Graduation season is traditionally  a time for reflection and this is especially true in a year when our students have found ways to excel despite significant changes to their learning and living environments. 
To better understand this moment at ASU, students and faculty members were asked on the final day of classes to describe what it was like to teach and learn on campus at ASU this fall. Their stories are important and reinforce the professional and personal impact of in-person instruction. They also underscore how giving students options makes a difference in achieving their learning outcomes.

At the same time, a campus art installation asked students to share a surprising experience during fall 2020 and a hope they have for 2021. This candid videoshows  the many ways our students gained positive lessons and memories during a semester filled with complexity, and how they will carry that knowledge forward to pursue their goals next semester. All in all, their attitudes, adaptability and confidence are inspiring, particularly as we advance efforts to continue giving our students the best and safest college experience possible.

With this feedback in mind, and in line with ASU's growth mindset and belief in perpetual innovation, we recognize that the challenge of COVID-19 is not behind us, but we are committed to strategically managing the pandemic in ways that allow our students to continue moving their lives forward. It is not a simple undertaking, but one that has yielded good outcomes and that we believe and continue to do so in 2021.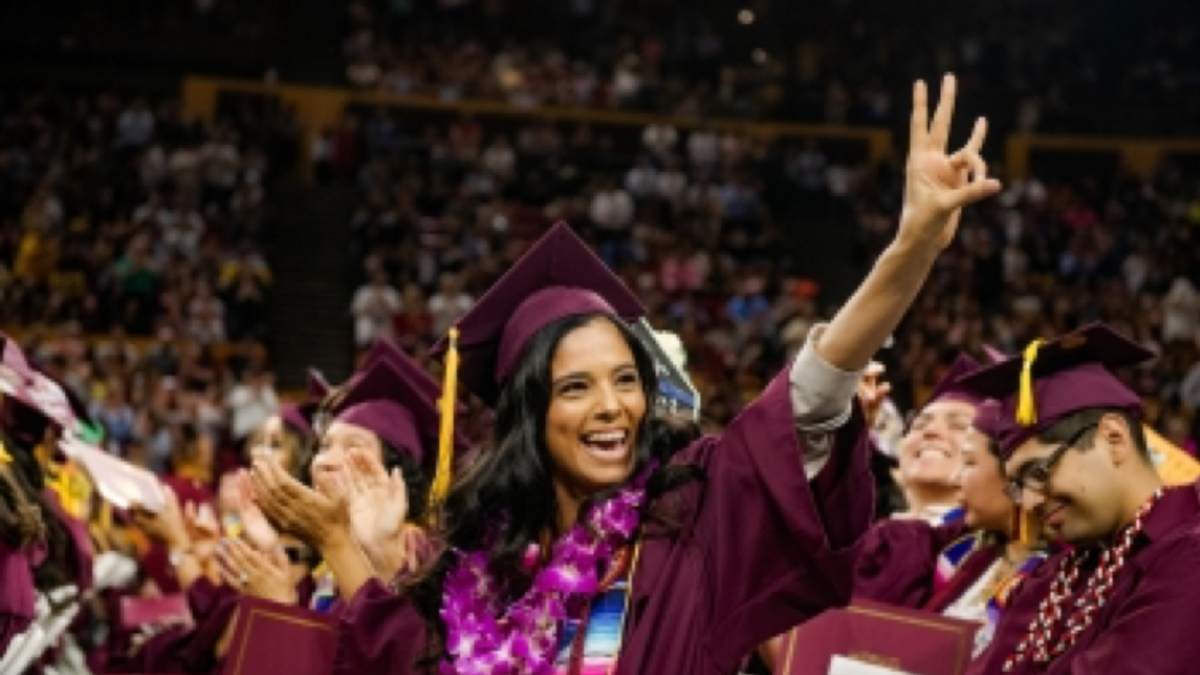 Bank of America invests $1M in student workforce education
Our support of student success would not be possible without dedicated partners who place confidence in our work and aspirations. Bank of America has long been an esteemed ally and we were thrilled by their recent $1 million investment to bolster our efforts to ready students of color for the education needed to join and thrive in the local employment market.

This is a meaningful investment that will empower ASU to be of greater service to the communities we serve. At present, more than 40% of students enrolled at ASU come from historically underrepresented populations and 35% are first-generation college students. By working together, Bank of America and ASU will be able to expand learning and career pathways for students from diverse backgrounds and give them the tools to be part of healthy and rewarding workforce.