Fall facts and figures: September 3, 2020
Welcomed more than 127,000 new and returning students, the largest in ASU history
Celebrated 13,000 first-year, full-immersion ASU students, the second largest freshman class to date
Supported more than 53,000 fully online students, ASU Online's largest fall enrollment to date
Activated 429 permanent and 469 portable ASU Sync-enabled classrooms on ASU campuses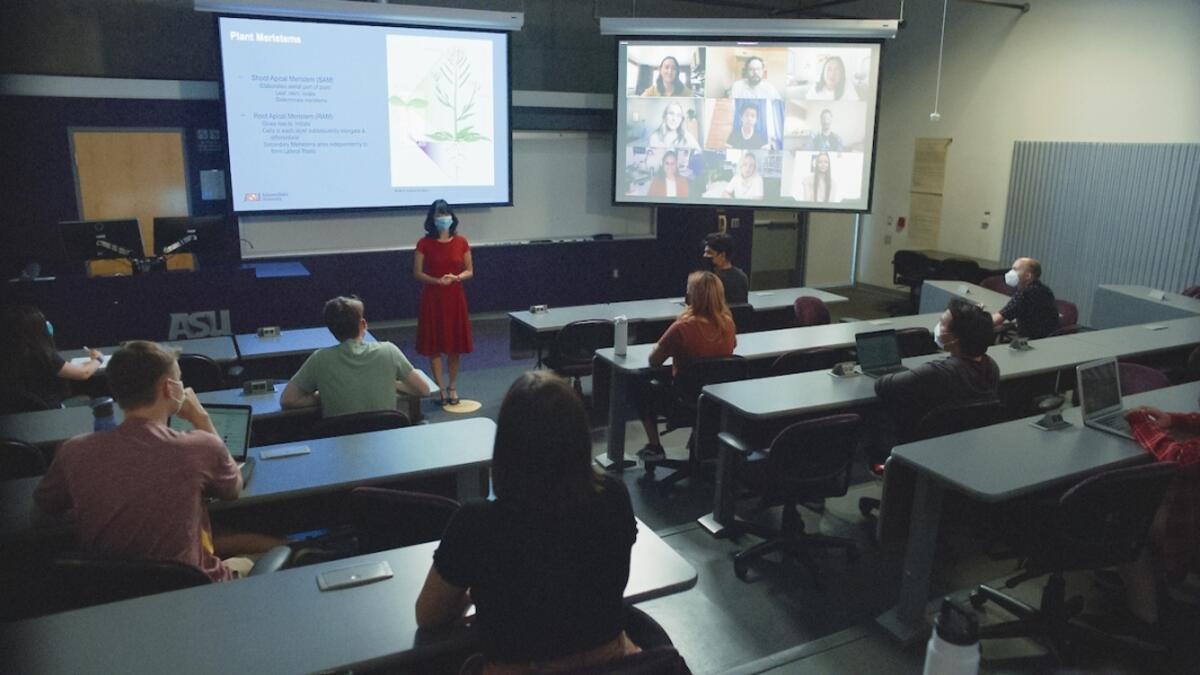 September 3, 2020
Today marks two weeks since classes began at ASU and I want to thank every member of our community who has stepped up through their actions to bring our Community of Care to life. We knew that the 2020-2021 academic year during a global pandemic would require major adjustments to our habits and expectations, and I appreciate the focus and dedication that the vast majority of our Sun Devils have demonstrated this week. Through this collective effort, we accomplished the following since the start of classes:
Welcomed more than 127,000 new and returning students, the largest in ASU history
Celebrated 13,000 first-year, full-immersion ASU students, the second largest freshman class to date
Supported more than 53,000 fully online students, ASU Online's largest fall enrollment to date
Activated 429 permanent and 469 portable ASU Sync-enabled classrooms on ASU campuses
Hosted 18,993 Zoom academic sessions
Managed 1,319 laptops and 810 hotspots in circulation as provided by the University Technology Office for ASU students, faculty and staff
Supported 1,048,127 ASU Health Check app interactions
Responded to 42,949 calls via the ASU Experience Center
Distributed more than 35,000 Community of Care kits to ASU students, personnel and affiliates, with thousands more distributed before the first day of classes 
Operated nearly 40 COVID-19 testing sites across Arizona
These numbers are an important snapshot of the comprehensive work happening across ASU as a result of extensive planning to adapt our academic and student services, health protocols and testing services due to COVID-19. They represent our institution's rapid and critical adaptation to our new environment and the accelerated realization of our long-term evolution as a 21st-century, technology-enabled university.
The facts are that COVID-19 is here to stay, and it is imperative that we continue to find new and better ways to manage the spread of the virus and to perform our essential function of preparing learners for their futures.
If we hope to succeed, however, the full cooperation of every individual is vital. Every Sun Devil has a responsibility to make smart choices that protect their health and that of others by following the Community of Care provisions and by alerting the university about those who fail or flagrantly choose not to do so. There are no shortcuts to the best outcomes. We must all work together and do our part.
Let's keep up the great work and I look forward to sharing more updates in days ahead.