Interviews with Influencers: Michael Crow, President of ASU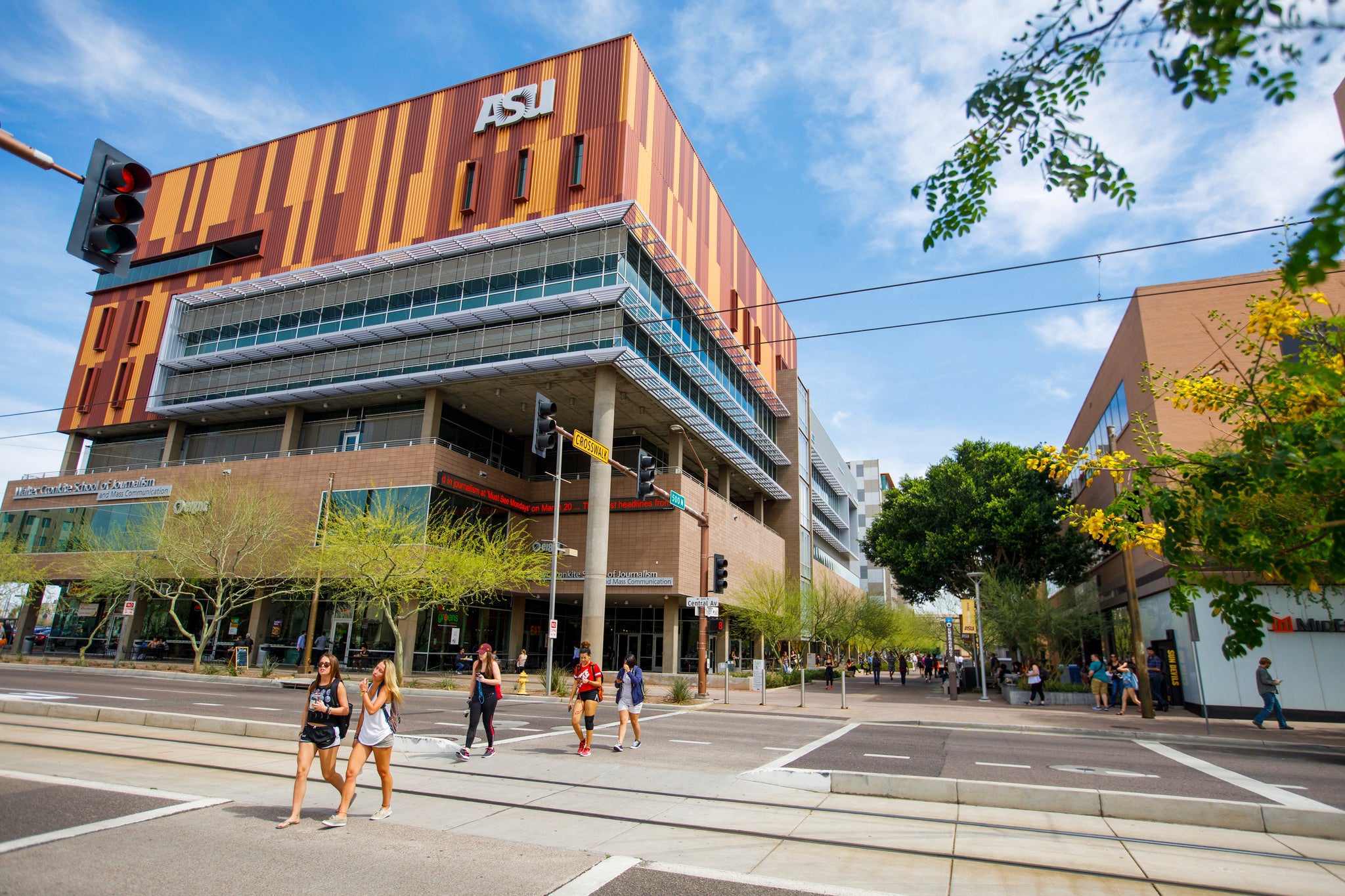 We've long been fans of Dr. Michael Crow at Third Way. Throughout his career (spanning close to three decades!), he has worked as a Research Fellow on the Technology and Information Policy Program at the Maxwell School at Syracuse University, served as Associate Director for Program Planning at Southern Illinois University, been a faculty member at both the University of Kentucky and Iowa State University, was appointed as Executive Vice Provost at Columbia, and perhaps most notably, has served as President of Arizona State University (ASU) for the last (almost) 16 years.
As President of ASU, Dr. Crow has sought to redefine the role of ASU as the "New American University" – a model for an institution that works to combine the highest levels of academic excellence, societal impact, and inclusiveness to a broad demographic. Under the leadership of one of Time Magazine's "10 Best College Presidents," ASU earned the designation of the nation's most innovative school for the last three years running.
Suffice it to say, Dr. Crow is an impressive leader in higher education, and when we found out he'd be in Washington, D.C. for the celebration of the opening of ASU's new DC office, we jumped at the chance of interviewing him for our Interviews with Influencers series.
Q: What inspired you to work in higher education?
A: My inspiration for higher education is that I see it as an institutional framework completely focused on the future. I've always been fascinated by the future, by how to produce outcomes, and about how to enhance human potential. Exploring a new way of understanding the human mind, things like where the first light came from, and the first star after The Big Bang – makes me feel alive.
To know I am part of an institution that's focused on deep understanding, educating the next generation, and driving the future is why I continue to do this work. I didn't want to make widgets. I wanted to work on the future.
Q: If you had a magic wand, what's one change you'd make in federal higher education policy?
A: I would rethink federal higher education policy, and start thinking about how we deregulate the higher ed industry, drive innovation, and invest in individuals going to fantastic institutions.
Q: What is your proudest accomplishment of your almost 16-year tenure at ASU?
A: We have transformed the culture to be student-centric and committed the university to focus on the outcome and success of our community.
Q: Who do you view as the rising stars in higher education?
A: Santa Monica Community College in California has done an unbelievable job creating a powerful learning environment where there is no diminishment of what you do. You can go there to really get your life on track. You can go there to study acting or chemistry or languages. The student body is incredibly diverse. Miami Dade College and Valencia College in Orlando are also doing impressive work.
President of Purdue University, Mitch Daniels, has taken brave steps to scale the land-grant model to something other than just a place you go, to an institution that affects everyone that lives in Indiana – no one has ever done anything like that before, and I think it's really powerful.
If you look at MIT and Harvard's ed X program, they are really trying to figure out how to educate the masses. MIT specifically is really working on issues they've put their heart and soul into – working on their technology platform to address challenges of the future.
The Kern Entrepreneurial Engineering Network (KEEN) is also doing some great work to help [33 colleges and universities] figure out how to help their engineering schools become more entrepreneurial.
Q: If an Institution of higher ed had the capacity and funding to implement only one innovation, what would you tell them to focus on?
A: First, there is an overall innovation that we need in higher education and that is we need to stop comparing apples and oranges. We need to understand that higher ed is a very complex bowl of different types of fruit. Let's say apples are private, research universities – all those apples should be compared to each other. All of the land-grant universities are oranges, and should therefore be compared to other oranges. All of the public urban institutions should be another category. Otherwise we have our current system which is a completely distorted hierarchical system where everyone is compared against something they are not. For example: Why would you compare UCLA that admits students with only A+ averages in their freshman class with Oregon State University – where they've got egalitarian admission standards? So, to innovate [on a much broader scale], we must do that first.
And then, if there is one innovation for schools to really focus on, it would be to embrace technology, and stop being "fraidy cats". (It should be noted that we then discussed the proper spelling of "fraidy cats" at length and I assured President Crow I'd do my best to get it right).
Q: What's the best professional advice you've ever received?
A: I received this advice as a heavyweight wrestler, which I used to be. I received this advice as a javelin thrower in college, which I used to be (at a Division 1 school). It's basically the old cliché that everybody is so afraid to advance their own ideas, that when they hit a little bump in the road, they stop and give up.
So, the best professional advice, really the best advice generally, is basically every day, show up, show up, show up, advance, advance, advance, and do not give up. At the end of the day, whatever idea you're advancing has an extremely high probability of being successful. It could be the idea for your family business. It could be the idea for some art project. It could be an idea for some fantastic article you want to write. It could be an idea for the garden in your backyard. It doesn't matter what it is. It matters that you show up, show up, show up and then don't give up. It will happen.
Q: What's your favorite ASU tradition?
A: Each year at our graduation ceremonies, there is a student speaker that gets up and asks "How many of you worked while you were students?" And, 80% of graduates stand up. Then, the student asks "How many of you are from a first-generation college family?" And, many, many, many students stand up – maybe 50%. And then the student asks, "How many of you did public service in some way while you were in school?" And then 85% of the students stand up – the same students that were already standing for working while in school, and representing a first-generation family.
This tradition during commencement is recognition of the breadth and depth of the backgrounds of our student population – and it's really quite powerful.