An update on ASU Spring 2020 Commencement from President Michael Crow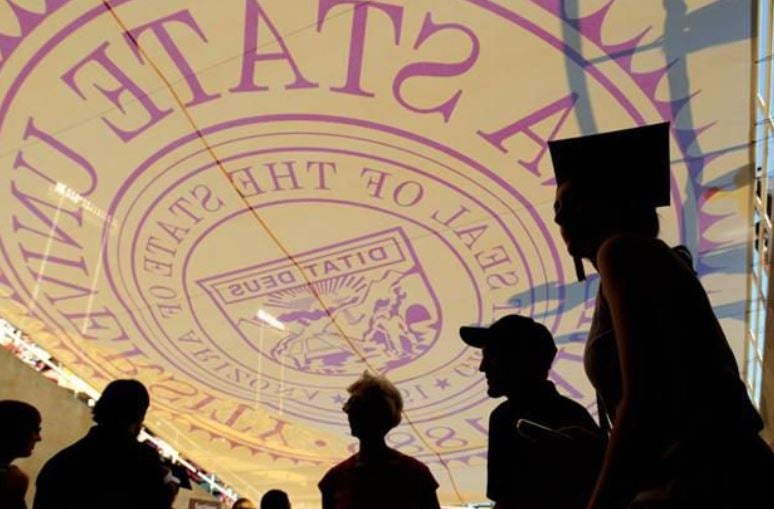 To Spring 2020 ASU Graduates,
Due to the continued spread of the COVID-19 virus and the public health recommendations that come with it, we have reached the only responsible decision and course of action available: Arizona State University's 2020 Spring commencement will move to a virtual, online ceremony.  The format may be different, but our enthusiasm for celebration has never been more inspired.
As we all have experienced over the last several weeks, technology-enabled engagement presents an extraordinary opportunity to come together. And as our undergraduate and graduate students know from what they have accomplished, adaptation and perseverance are part of what the university experience is all about. 
Obviously, this means a departure from our traditions. But reimagining ASU's commencement ceremonies does not mean cancelling them. Sun Devil Nation is going to celebrate. We will continue in the spirit that drove us earlier in the semester when classes were moved to an online format. We will continue to advance.  
As we push forward to make this happen, I am mindful of the disappointment that you and your family will likely share in not being able to gather in-person at ASU. As a first-generation college graduate, who came from a family where college attainment was a life-changing achievement, I can appreciate the anticipation of reaching this defining milestone. For those who wish to do so, the opportunity to participate in person will be available for Spring 2020 graduates in both December 2020 and again in May 2021. I understand the desire to share this special occasion with classmates, family and friends
So, let's do that. Now, and later if you choose to do so. 
We will celebrate and we will honor what you have accomplished online this May. We will do so in a way that keeps you and your loved ones safe. We will overcome whatever obstacles might be presented. We will focus on what we can do.
I encourage you to tap into the same resourcefulness that has guided your journey to earn a degree at ASU. You have demonstrated an ability to adapt and to persevere.  That is what makes a Sun Devil.
Many of you have already RSVP'd for graduation ceremonies and I encourage all of you to do so. You have earned this day of celebration – make it yours.
More details will be coming soon as we make plans for ASU's 2020 Spring Commencement. Please look here for additional information: graduation.asu.edu.

In closing, let me offer my congratulations. You made it. Graduation is on the horizon and we will come together to honor what you have accomplished.